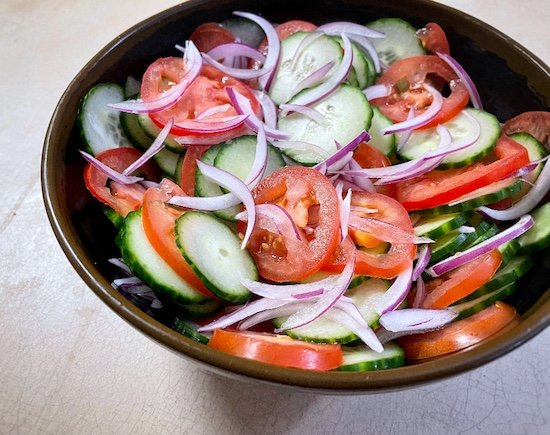 Many of the foods the Philippines is famous for involve fatty cuts of meat, especially pork, whether it's lechon, sisig or adobo. One way to help cut the heaviness of the fat is to have a crisp, fresh side salad. This cucumber tomato side salad is a simple solution used in by Filipinos to refresh the palate, and all its base ingredients are keto-friendly.
Keto Filipino Cucumber Tomato Side Salad Recipe
Ingredients:
Directions:
Combine all ingredients in a salad bowl, toss and serve. Feel free to keep the dressing separate and let your guests add however much they want.
Did you make this vegan keto Filipino cucumber tomato side salad recipe? If so, please let me know how it turned out in the comments. Or if you share pics of your creations on Instagram, please tag me so I can see them. Enjoy! :)