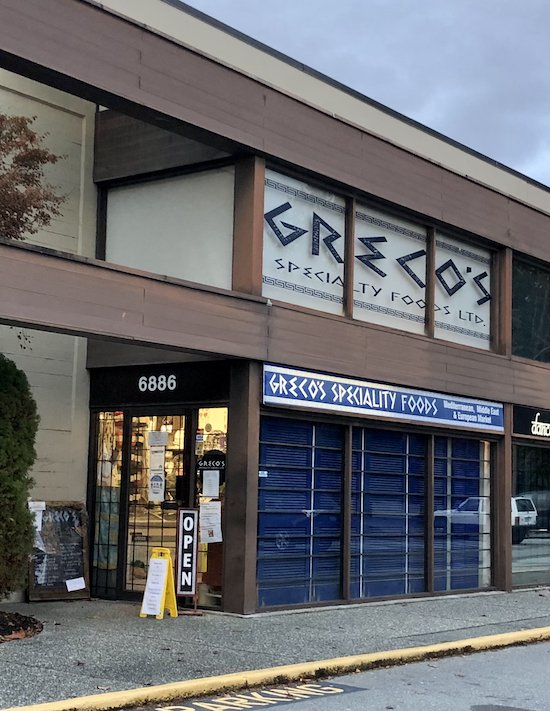 For my last birthday, I decided I wanted to do a big splurge on cheese and buy a bunch of sheep, goat and buffalo cheeses imported from Europe. These are not the sort of thing you can buy and just any grocery store, so I headed over to Greco's Specialty Foods in Surrey, BC. And while I was there for cheese, they had so much more that it's worth pointing out the many keto-friendly offerings they have that you might want to pick up for special occasions.
For the Love of Cheese
Since I am doing my best to stick to cheese that isn't made from cow's milk, this was the focus of my attention on my visit. But they have a LOT of options from a wide variety of companies. What I really like about Greco's though is that they will give you tastings of all the cheeses they offer, which is a big deal since many of them are really expensive. I know I wouldn't pay those kinds of premiums without knowing what I was getting first. This services pays off for me and them since I dropped nearly $60 in cheeses in that one visit.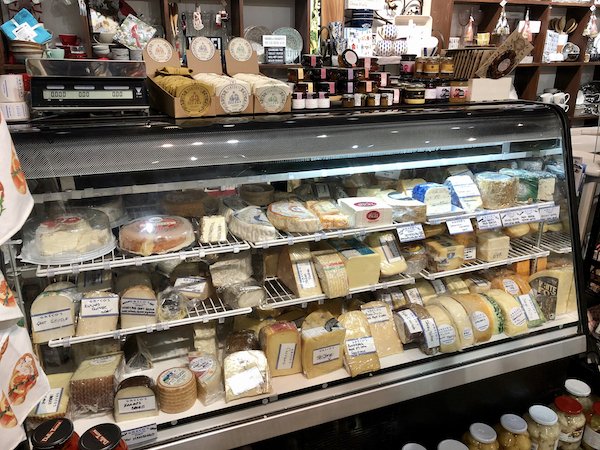 My first choice was the Moliterno al Tartufo, an Italian sheep's milk cheese from Sardina, an unforgettably dense and fudgy pecorino laced with thick veins of black truffle. When you eat it, bite-sized flakes crumble off and melt in the mouth, delivering a perfect harmony of savoury and creamy, with the truffle balancing the rich earthy notes of the sheep's milk.
My second selection was the Sarro de Cabra, a Spanish aged goat cheese from Catalonia with a musty blue-grey rind that encases a dense, bone-white paste. This cheese delivers sharp, lemon-goat flavours that develop slowly on the palate, layered with hints of herbs, with minerals that linger in the aftertaste.
My third selection, on the pricier side of the ones I bought, was the Piccolo Fiore di Bufala the woman serving me this delectable cheese was so enthusiastic about it since it had just arrived, talking about how everyone asks to let them know the next time they get it in. It is a bloomy rind cheese from the Venice area made with buffalo milk and black truffle. It is sweet, creamy with strong notes of truffles and notes of yogurt. The aftertaste is round, long with dominant hints of truffles. They recommend using it with pasta and pizza, but I still loved just eating it on it's own.
My fourth selection with the Ewephoria. A sheep's milk gouda from the Netherlands, it is popular for being like a cheese candy, deliciously sweet and crumbly, with plenty of delicious crunchy and salty bits with flavours of butterscotch and caramel. The cheese is more delicate and sweet on the interior, the texture and flavour becoming progressively harder and more intense towards the rind. The mixture of tastes and textures really makes you pause and take notice, making it an awesome choice as a tasting cheese.
My last choice was the Quadrello di Bufala, a water buffalo milk cheese produced in the Lombardy region of Italy. The texture of the cheese is wonderfully creamy with small holes and softness near the crust. The flavours are both sweet and grassy, as well as tangy and salty.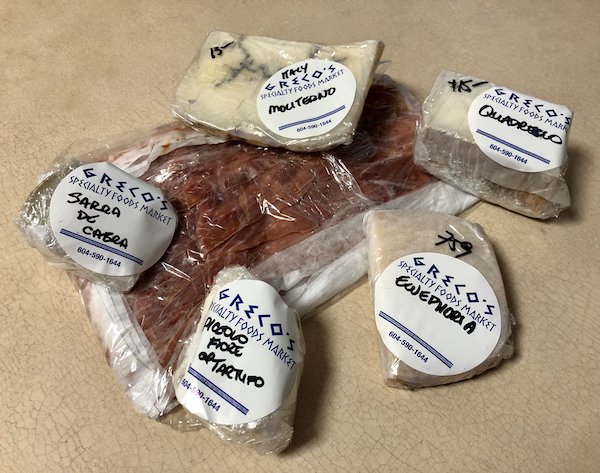 Cured Meats, Olives and Other Charcuterie Delights
Another highly specialized offering they have at Greco's is a whole fridge full of cured meats mostly imported from Europe. This is NOT the same as the stuff you get at your standard grocery store. I tasted a couple of cuts of prosciutto from Italy aged 15 and 30 years respectively. In the end, the flavour of the 30-year-old one was just melt-in-your-mouth amazeballs, and it was my birthday after all, so it made its way into my basket.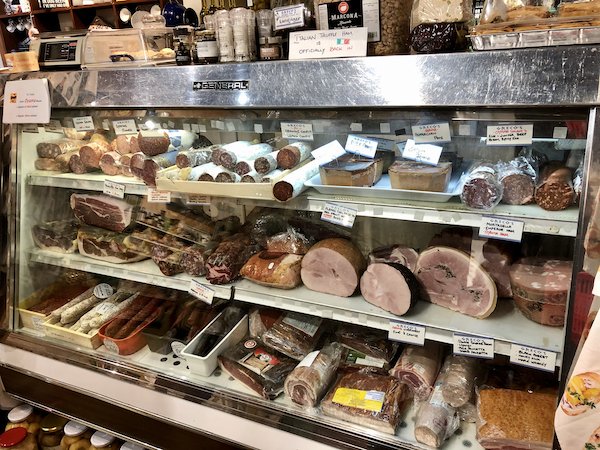 If you need to further round out your charcuterie platter, they have one of the most expansive olive bars I've never seen. You can pick and choose from over 17 different kinds of olives from different countries, and buy smaller amounts so you can have more variety. I had several jars of olives already open at home, so I decided to save the olive bar for the next visit.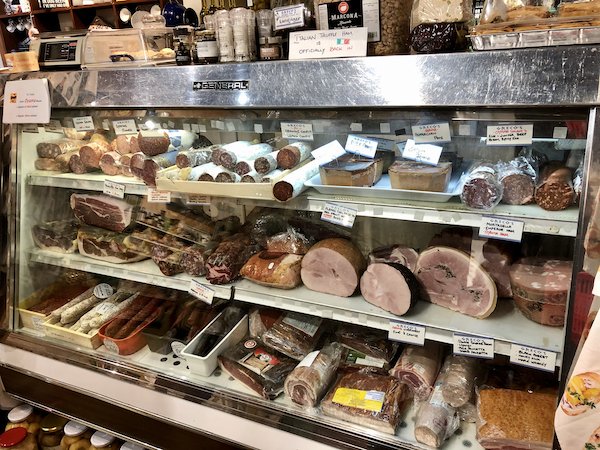 And if all that isn't enough to warrant poking your head into this delightful shop, they also have a ton of different olive oils, vinegars, pre-prepared meals, specialty spices and sauces. You can just go in and enjoy browsing and getting ideas for meals and appetizers you may not have ever considered making.
All in All, A Great Keto Shopping Experience
The staff of Greco's truly take pride in what they have to offer and seem to take great delight in seeing people roll their eyes back into their heads in pleasure when doing tastings. If you're a foodie, no matter what type of diet you follow, you will enjoy this specialty grocery shopping experience. And if you are doing the low-carb thing, you'll discover a broad palette of offerings that will make you feel like you are eating like royalty, without any sense of sacrifice. So if you're heading out to Surrey, and have a picnic coming up, or just want to make the ultimate muffuletta sandwich, be sure to stop by!