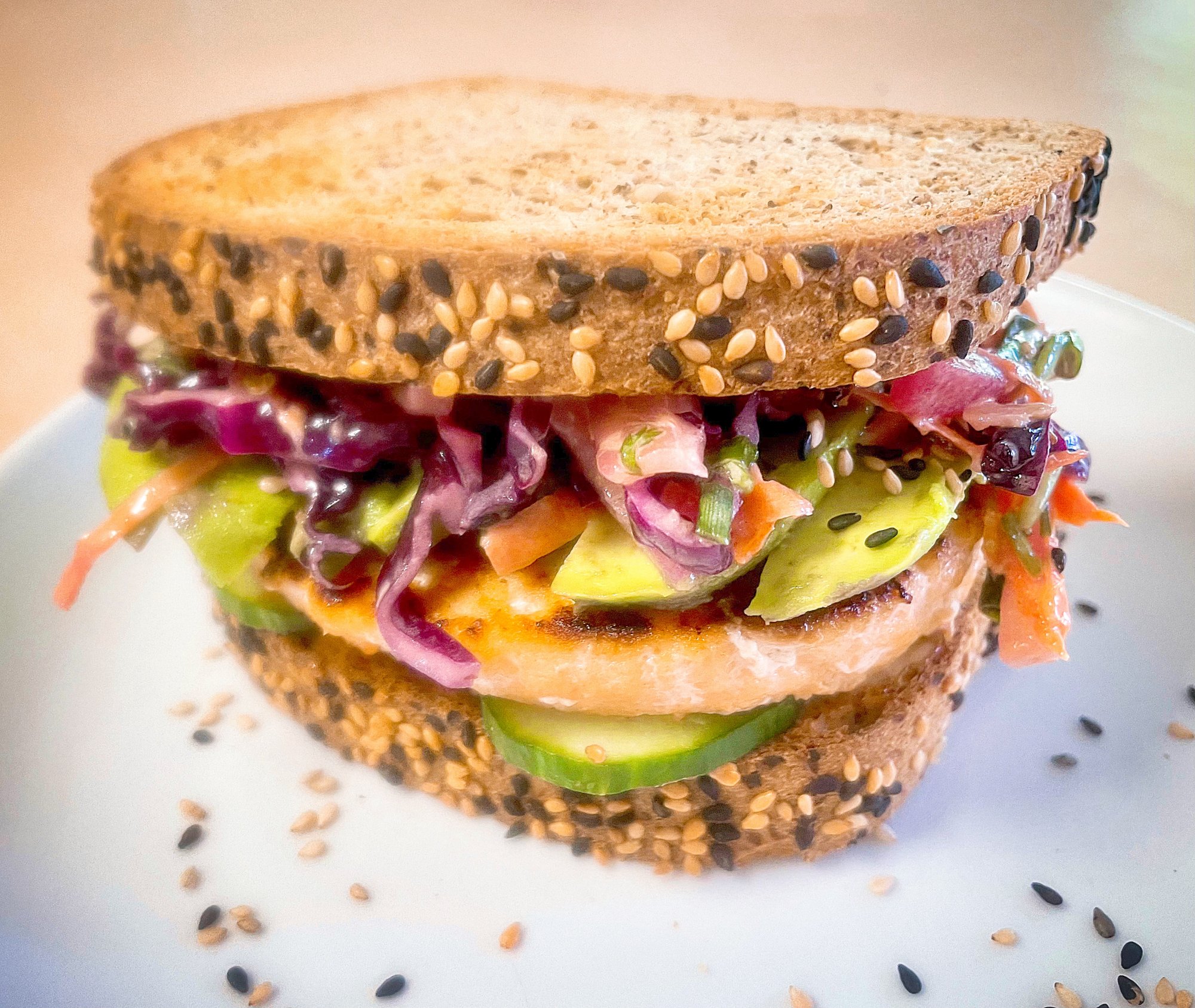 Korean fusion has made its way to burgers thanks to the food truck scene. I decided to have a go at making my own low-carb, keto-friendly version, using various other keto Korean recipes I've done over the past while. It's a nice change from the typical burgers, especially if you like the spicy, umami flavours Korean food for which Korean food is famous.
Korean Fusion Burger Patty Ingredients:
Korean Spicy Sauce Ingredients:
Korean Burger Toppings:
Directions:
Add your chosen protein to a large bowl. In a small bowl, whisk together the rest of the patty ingredients. Pour over the ground protein. Gently mix into the protein, but don't over work it. Form four ¼ lb patties or three ⅓ lb patties. If grilling, press an indentation in the middle of each patty so they cook flat. Place on a platter and wrap in plastic wrap and refrigerate for 30 minutes or overnight.

When ready to cook, preheat a grill or skillet lightly brushing grated or on with avocado oil. Cook the burgers undisturbed until browning at the edges and flip once. Cook until cooked through or internal temperatures read 145F for fish, 155F for ground meat, and 166F for poultry. Toast the buns on the grill, in the skillet or in a toaster. Spread each side of the bun with Korean spicy sauce. Top the burger with sliced Asian cucumbers, sliced avocado, spicy kimchi slaw, and toasted sesame seeds. Serve with keto Korean braised roast rutabaga as a side dish.
Did you make this keto Korean fusion burgers recipe? If so, please let me know how it turned out in the comments. Or if you share pics of your creations on Instagram, please tag me so I can see them. Enjoy! :)