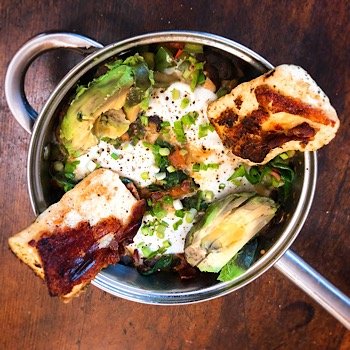 I have quite a few keto trifles at this point and was feeling a little festive over the holidays on a carb-up day so I decided to do a carb-based version of a trifle. I decided to go with one with more of a tropical vibe since I'm missing the opportunity to travel to tropical locations, and came up with this mango banana trifle recipe. Try it and pretend your at a place where tropical fruits grow!
Vegan Carb-Up Mango Banana Trifle Recipe
Banana Bread and Fruit Layer Ingredients:
Yogurt Layer Ingredients:
Chia Pudding Layer:
Garnish Ingredients:
-½ cup mango, diced - 2 tablespoons unsweetened shredded coconut, toasted - A small handful of cashews, toasted (optional) - A few banana bread cubes (optional)
Directions:
Pour cold coconut milk beverage into a medium mixing bowl along with the rum and banana extract. Sprinkle pudding mix over the top and whisk thoroughly until thickened. Cover the bowl with a silicon lid or plastic wrap and allow to set for at least 30 minutes. Add in liquid stevia drops if necessary to sweeten to your taste.

While the pudding sets, prepare the mango layer. Add the mango to a bowl and stir together with the lemon juice, lemon zest, honey, rum, and water.

Next prepare the yogurt layer by whisking together all the ingredients.

Once the pudding is set to your liking, you can assemble the trifle. You can do this in one single 2-quart trifle bowl, or in clear wide glasses for single serving trifles. Whichever option you use, add a layer of the dried banana bread cubes in your vessel(s). Cover with a layer of the pudding. Now add the fruit layer. Start by sticking the thin banana slices to the sides of the bowl or glasses all the way around then top with a layer of the mango mixture. Add a layer of the yogurt mixture, smoothing it over with a silicon spatula. Then start the layers again beginning with the bread cubes.

Once you have smoothed over the final yogurt layer. Put your trifle in the fridge and allow to set overnight. When you're ready to serve it, garnish the top with the garnish ingredients to your liking then serve!
Did you make this sugar-free gluten-free vegan carb-up mango banana trifle recipe? Please let me know how it turned out in the comments. Or if you share pics of your creations on Instagram, please tag me so I can see them. Enjoy! :)