In my last two blog posts, I described our outdoor adventures on our Oregon coast road trip on the north and central areas. As we left the Oregon dunes area and headed south, we were treated to even more awe-inspiring views on the coast and even a little inland.
The problem we had on the central coast was the same in the south. There was viewpoints at every turn on highway 101 and just not enough time to stop at them all. After a while, they all start to look similar too, so we tried to be picky and choose our stops well. The rainy weather continued to help us make these choices.
A Windy Stay at Cape Blanco
We pulled into the Cape Blanco State Park relatively early, and had plenty of time to explore the park's features, despite the heavy winds. We hiked the coast trail out to its famous lighthouse and were practically blown off our feet! The lighthouse has a tour, which we took, but would actually close down if winds reached 50mph. It only got to 45mph so we lucked out. It was cool to actually be able to go up inside the lighthouse as I had never gotten to go up in one that was still active.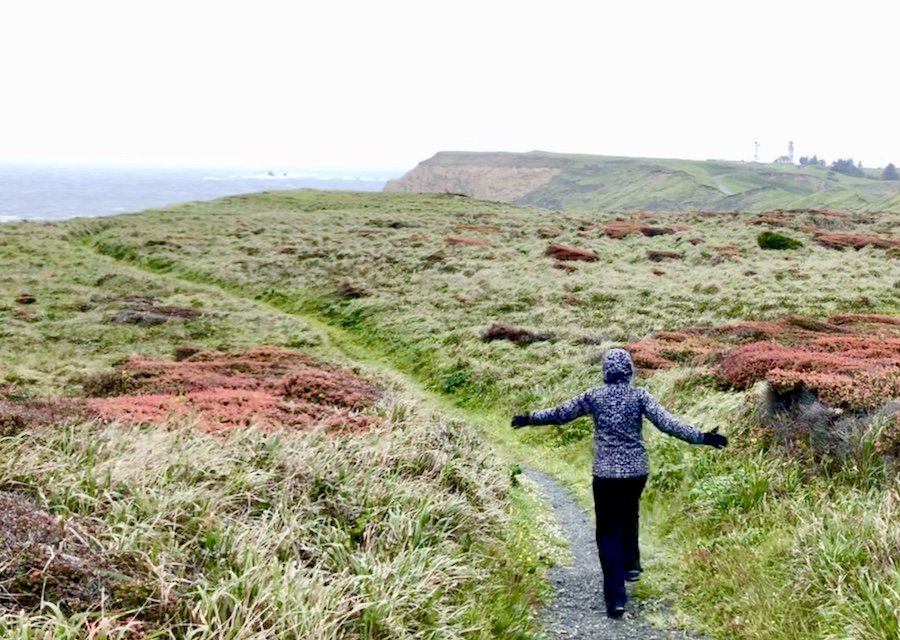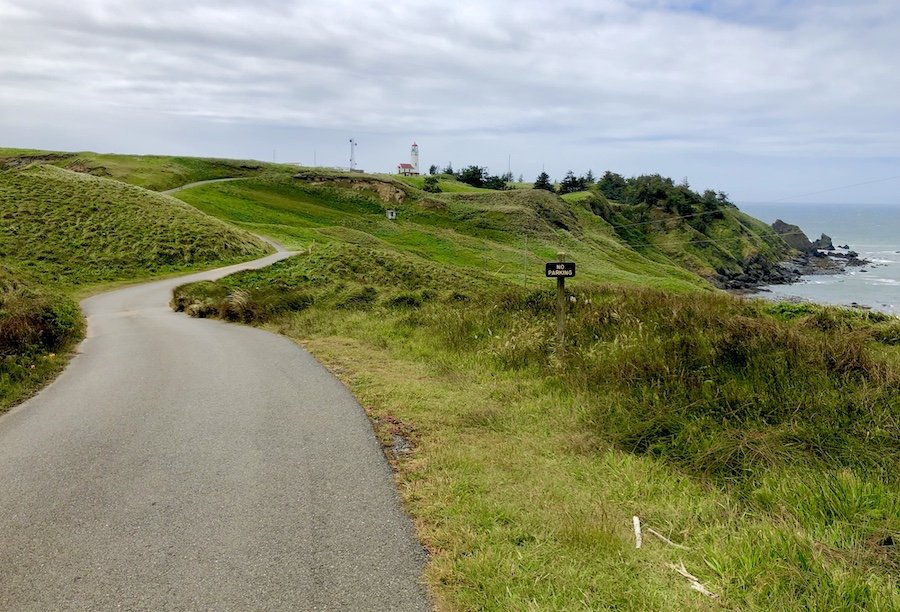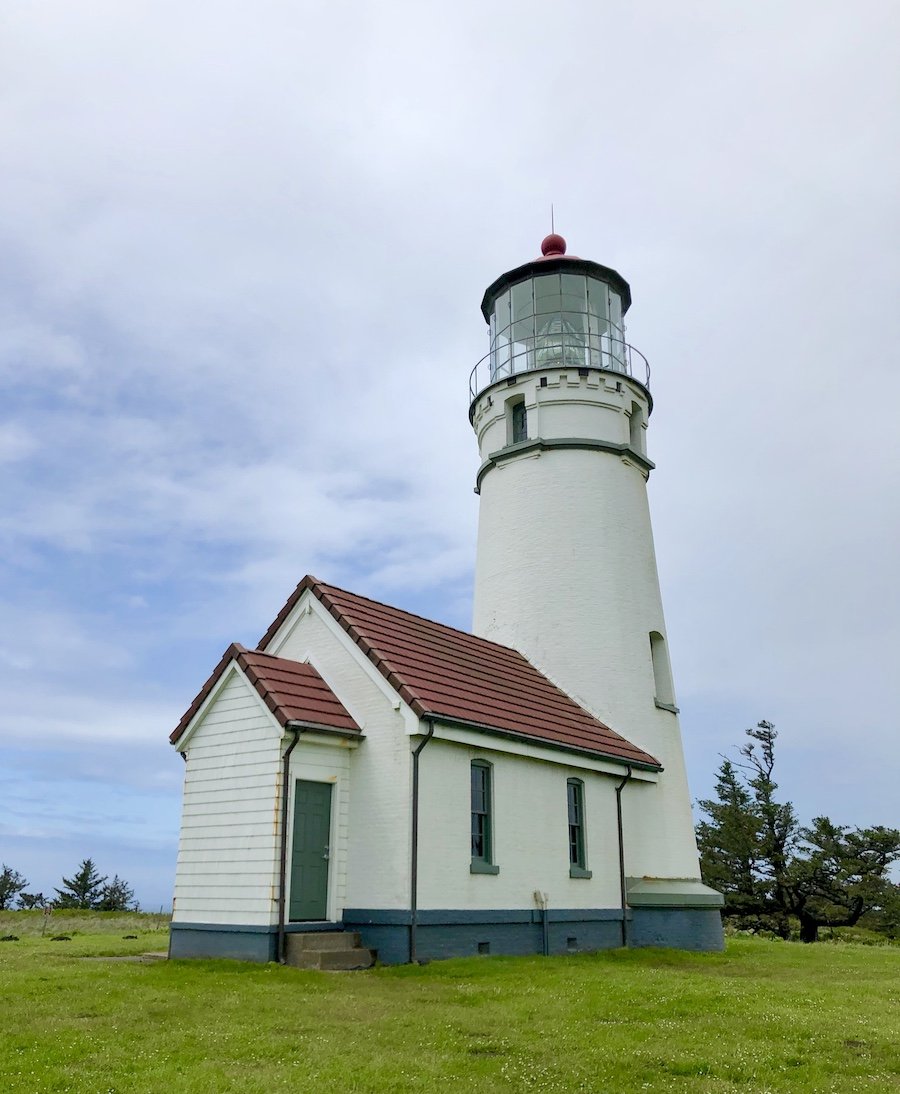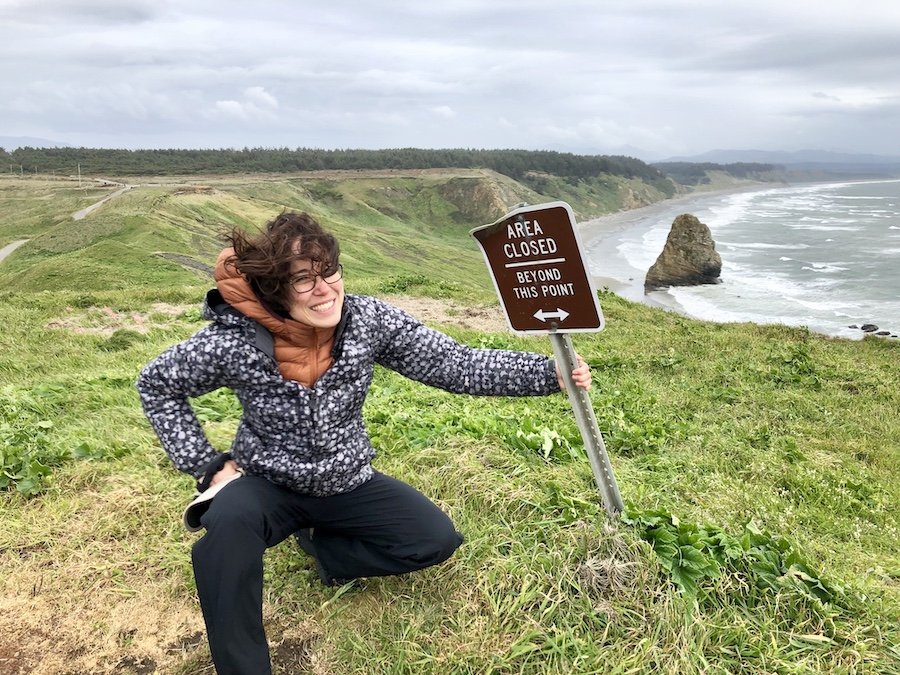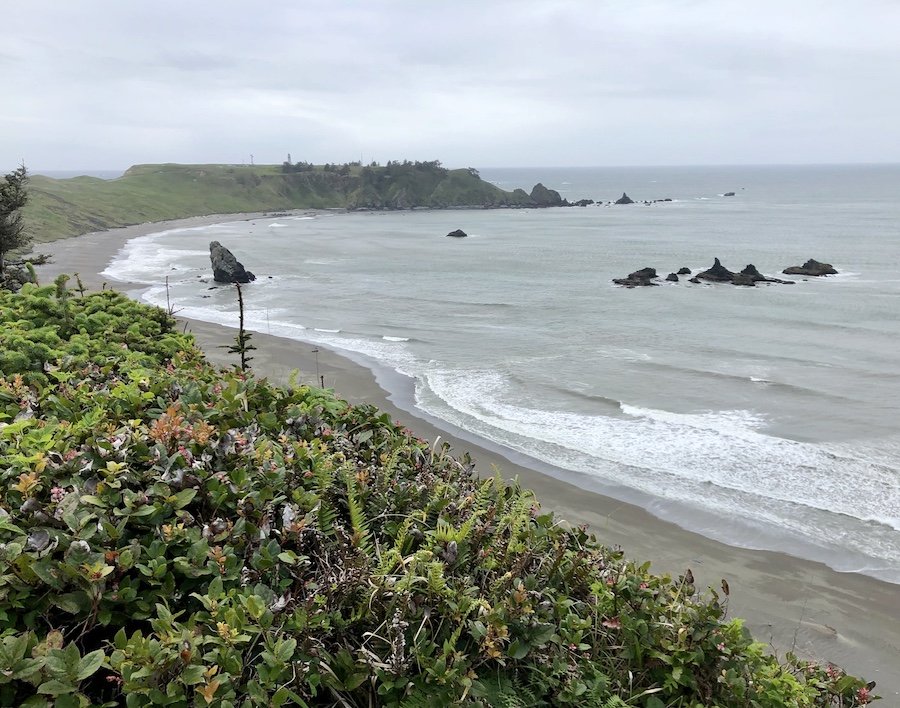 The campground is entirely first come, first serve, and we got a nice spacious site closer to the coastal hike, but still with tree cover, for which we were thankful. We could enjoy the sound of the waves and the wind through the trees without worry whether the Skycamp's durability would be overly tested.
Exploring Coastal Rock Formations
Our first stop as we travelled south from Cape Blanco was Battlerock Park in Port Orford and is definitely worth checking out. It is the site of a historic battle that took place at Battle Rock where the Qua-to-mah Native Americans fought Capt. William Tichenor's men in 1851. You can actually walk down to the rock and climb up onto it. There's a short trail that takes you to the farthest reaches of the rock too, making it a short but fun scramble.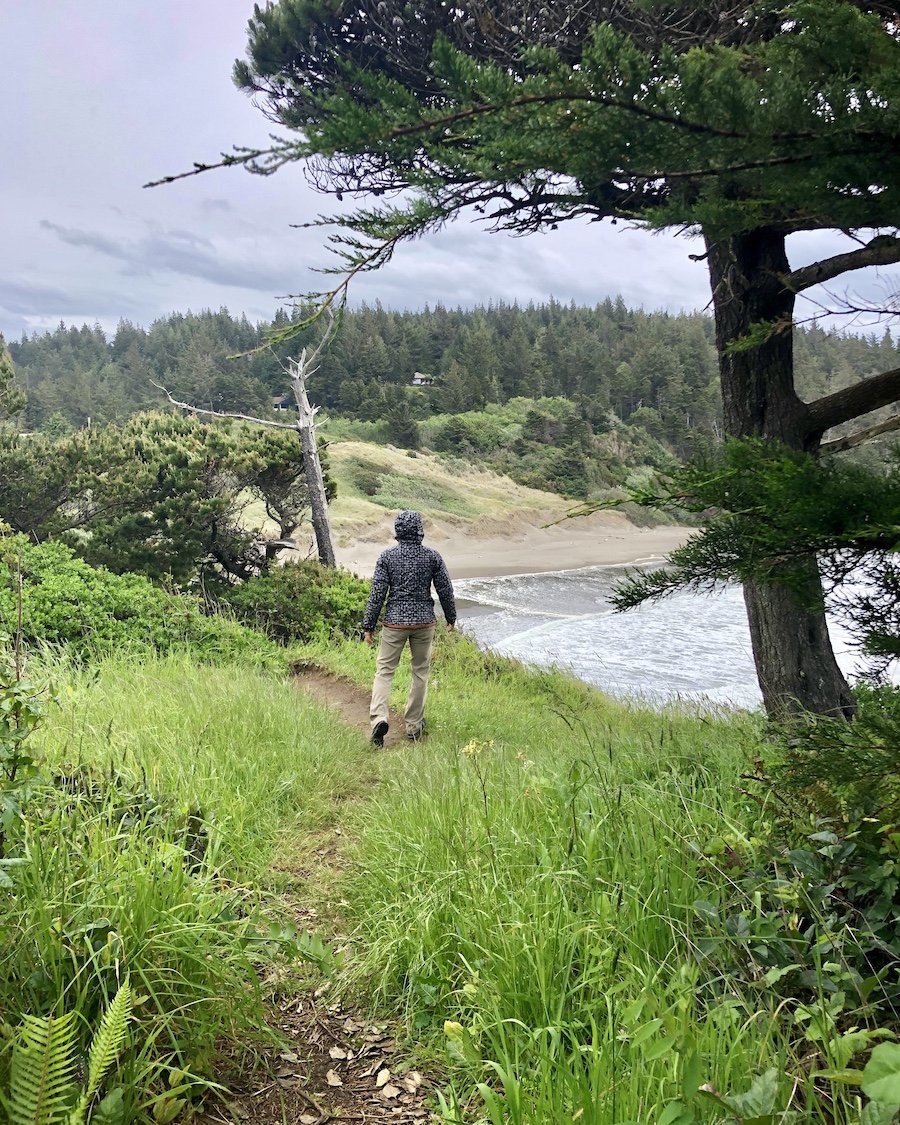 Sisters Rocks State Park was our next stop. We thought it was just a quick pull-out to see some cool rock formations on the coast, Sisters Rocks, but discovered that there was a trail leading down to the base of the rocks.
At first we were somewhat divided on whether to go. It was still raining, but it had eased up somewhat, though it was still quite windy, and we had a lot of driving progress we still wanted to make, but said "Screw it," as it was so beautiful, we just couldn't say no.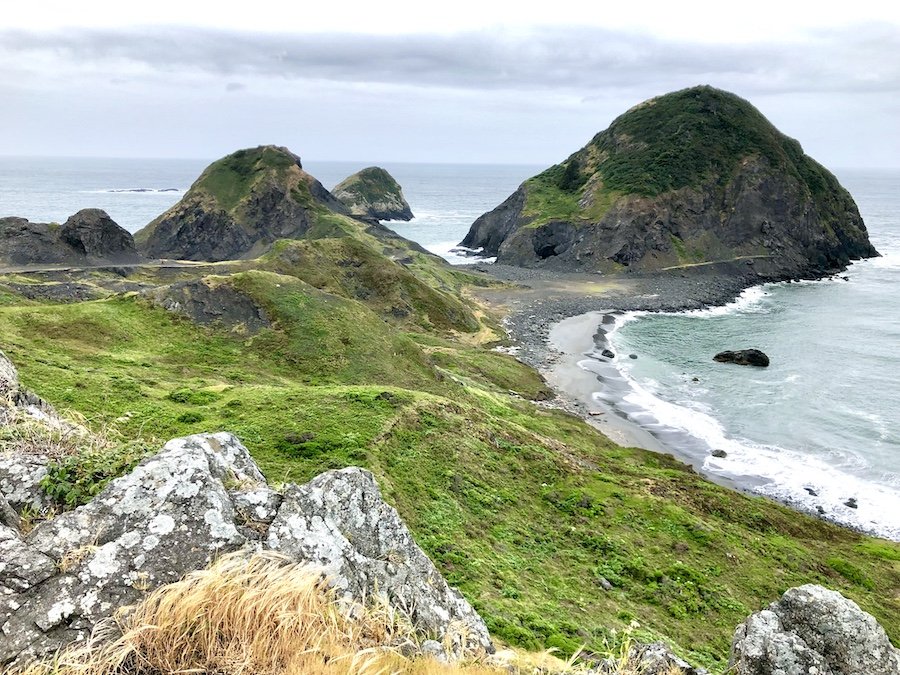 The combination of the coastal view and the terrible weather reminded me of the west coast of Ireland, though admittedly a little more expansive and grand. As we walked the trail down to the base of the rocks, we felt smaller and smaller, like ants at the foot of giants, with gorgeous beach views in both directions. At the base of the rocks, you can do a little more coastline exploration at low tide, which it was when we were there. We scrambled across the rocky shore to check out a sea cave at the base of one of the sisters then walked up a small trail on her side to gaze upon the expansive coastal view from her perspective, before hiking back up to the car.
Another couple of quick stops brought us to Kissing Rock just south of Gold Beach and Arch Rock along the Samuel H. Boardman Memorial State Scenic Corridor.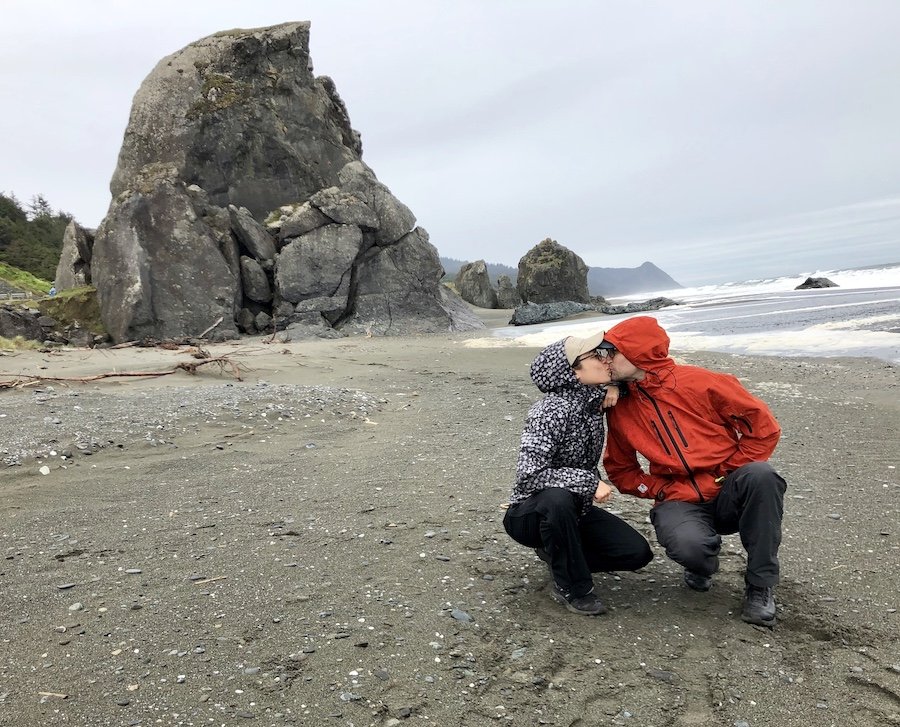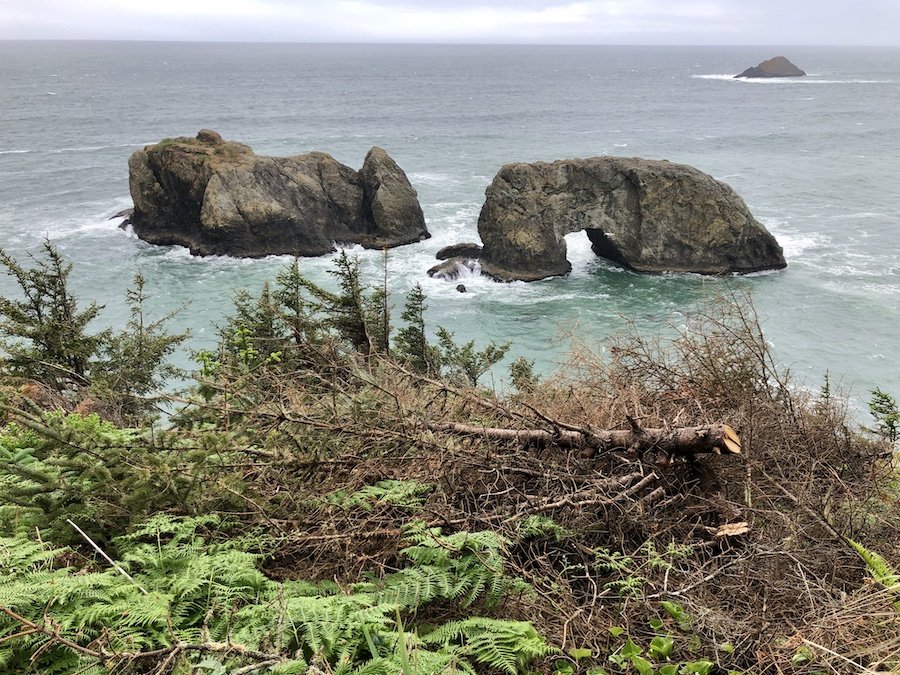 We also stopped and hiked the Cape Sebastian Trail and did about ¾ of the hike but decided to turn back. I had originally thought it was a shorter loop trail but it turned out to be an over 12km out-and-back, and we still had a long way to travel.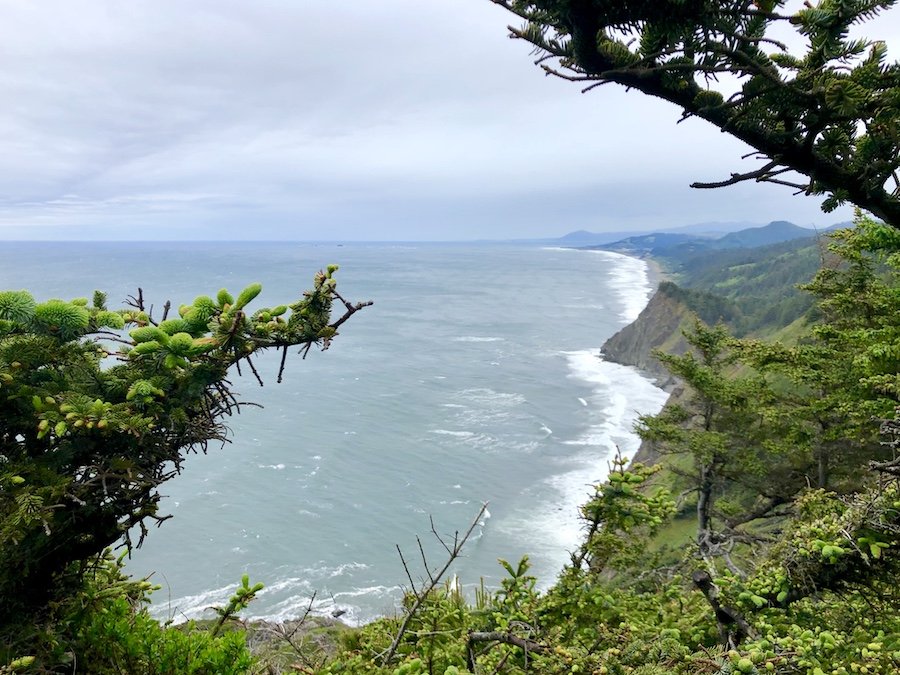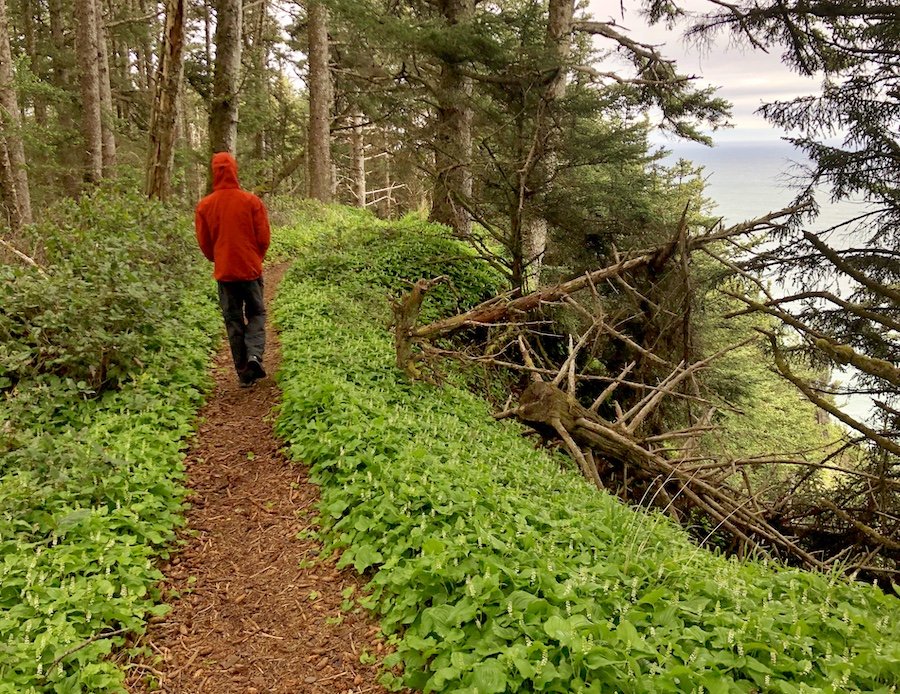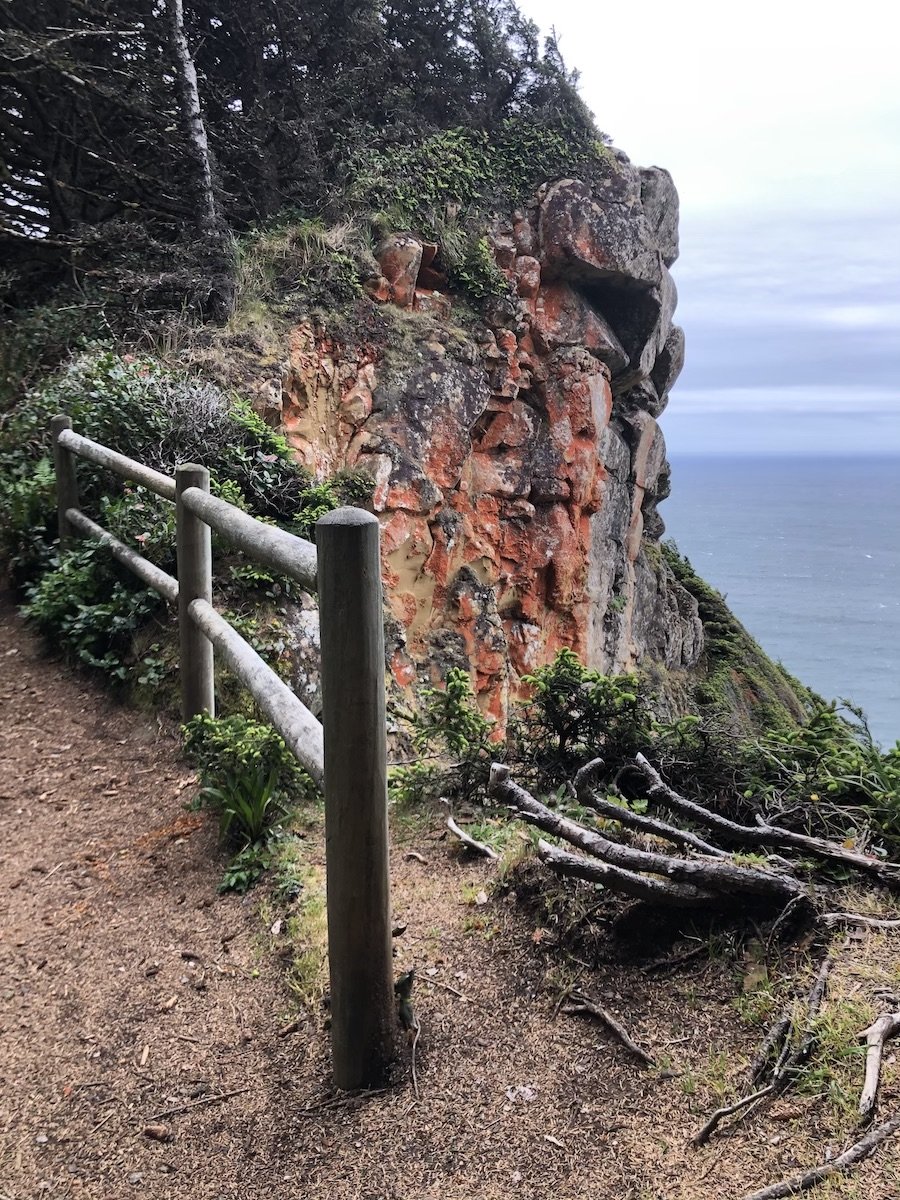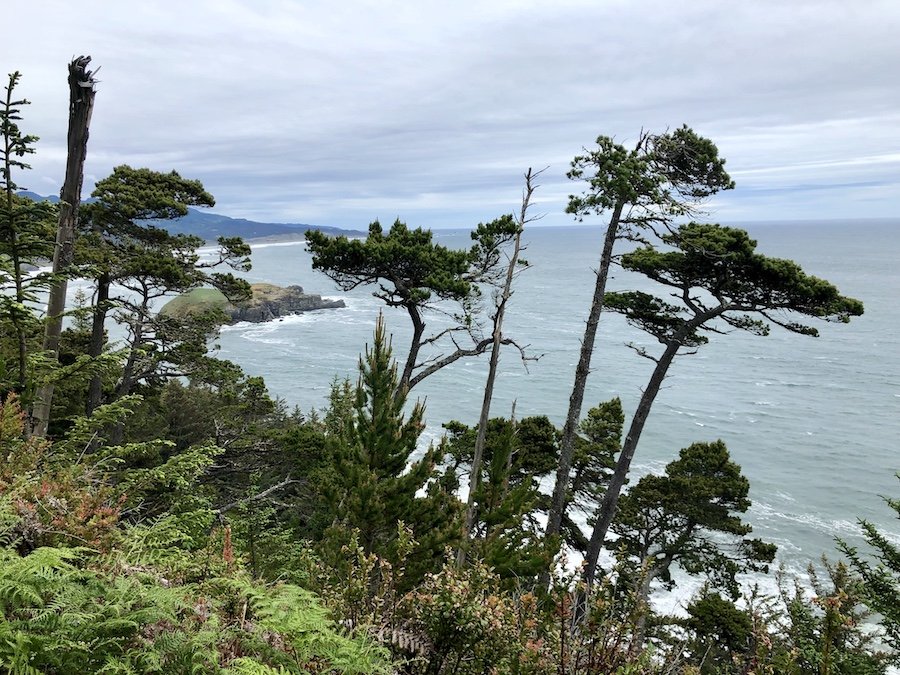 Visiting Oregon Redwoods
For our next stop, we travelled a little inland to camp at Alfred A. Loeb State Park for a night. We got there fairly late in the afternoon and set up camp in the rain. This is another first come, first serve campground, a smaller park with not as many sites, but a good few down by the river. We got a riverside site ourselves, which I fully appreciated. I was feeling grimy and decided to put my cold water breath hold training to work in the gorgeous aqua-marine waters of the Chetco River. It was cold, but I got it done and felt cleaner for it.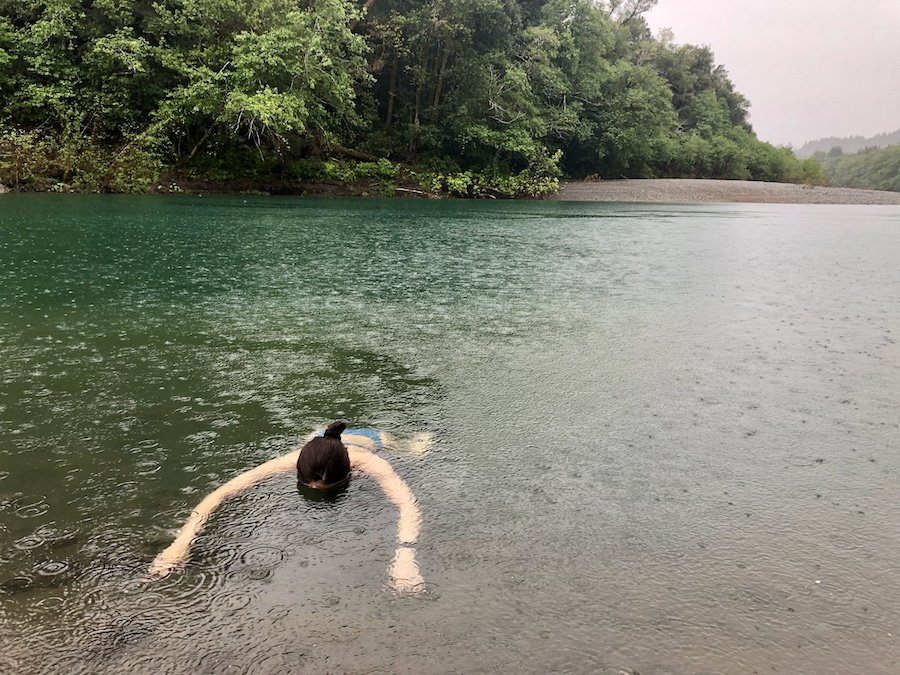 The next morning brought us sunnier weather so we headed out on the park's river walk out to the Redwood Nature Trail. From the park, it's around 4km, but if you are in a hurry and only want to visit the Redwoods section, you can drive out to its trailhead up the highway, and cut out the river section of the trail. But because the weather was nice, we did both and enjoyed the sun glinting off the trail's river views.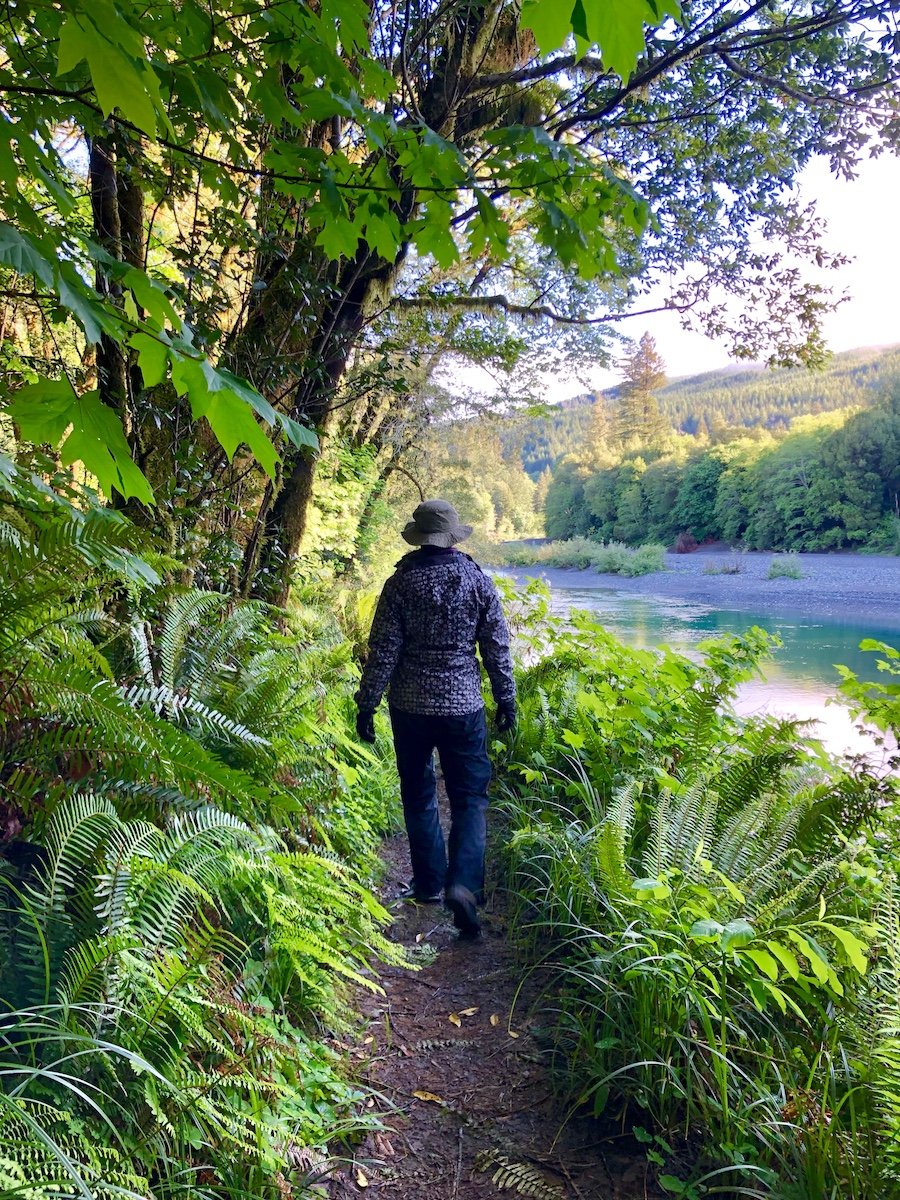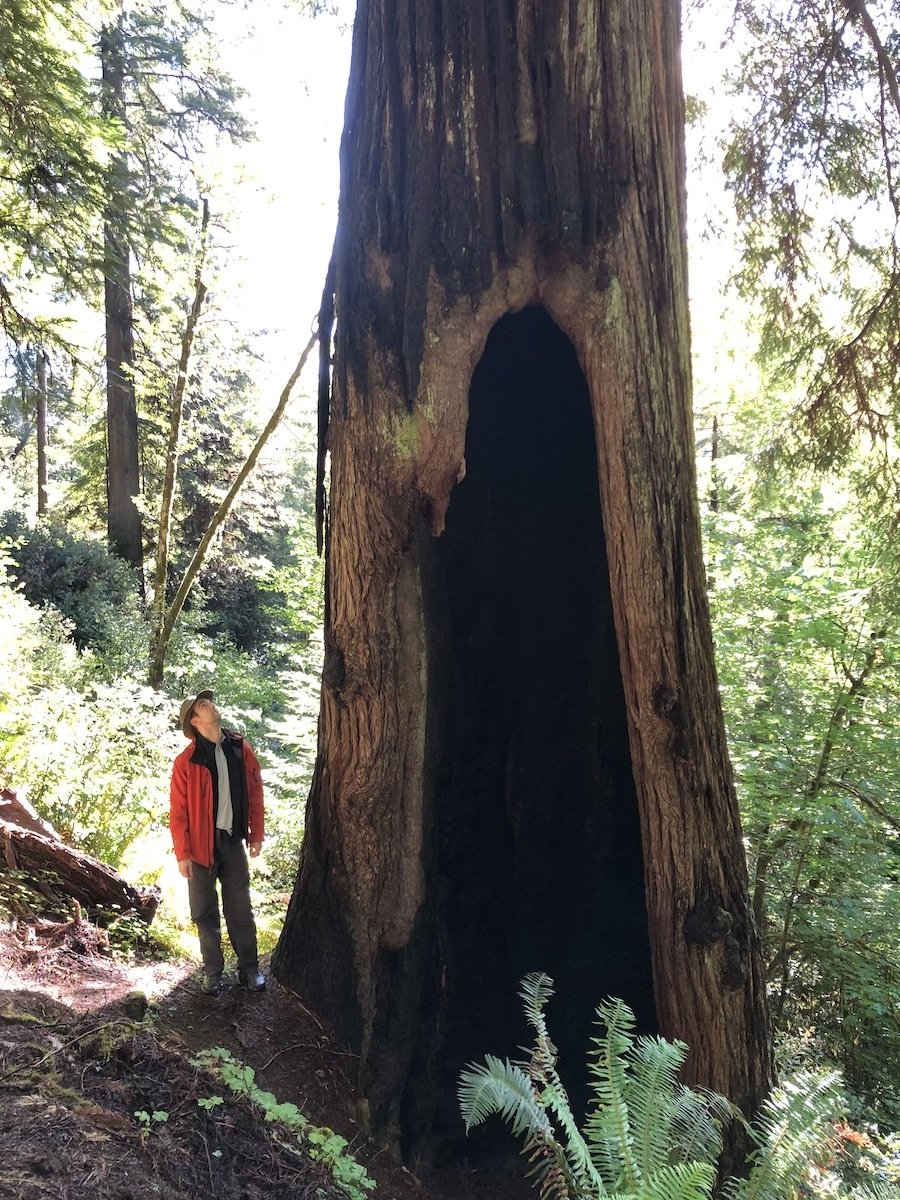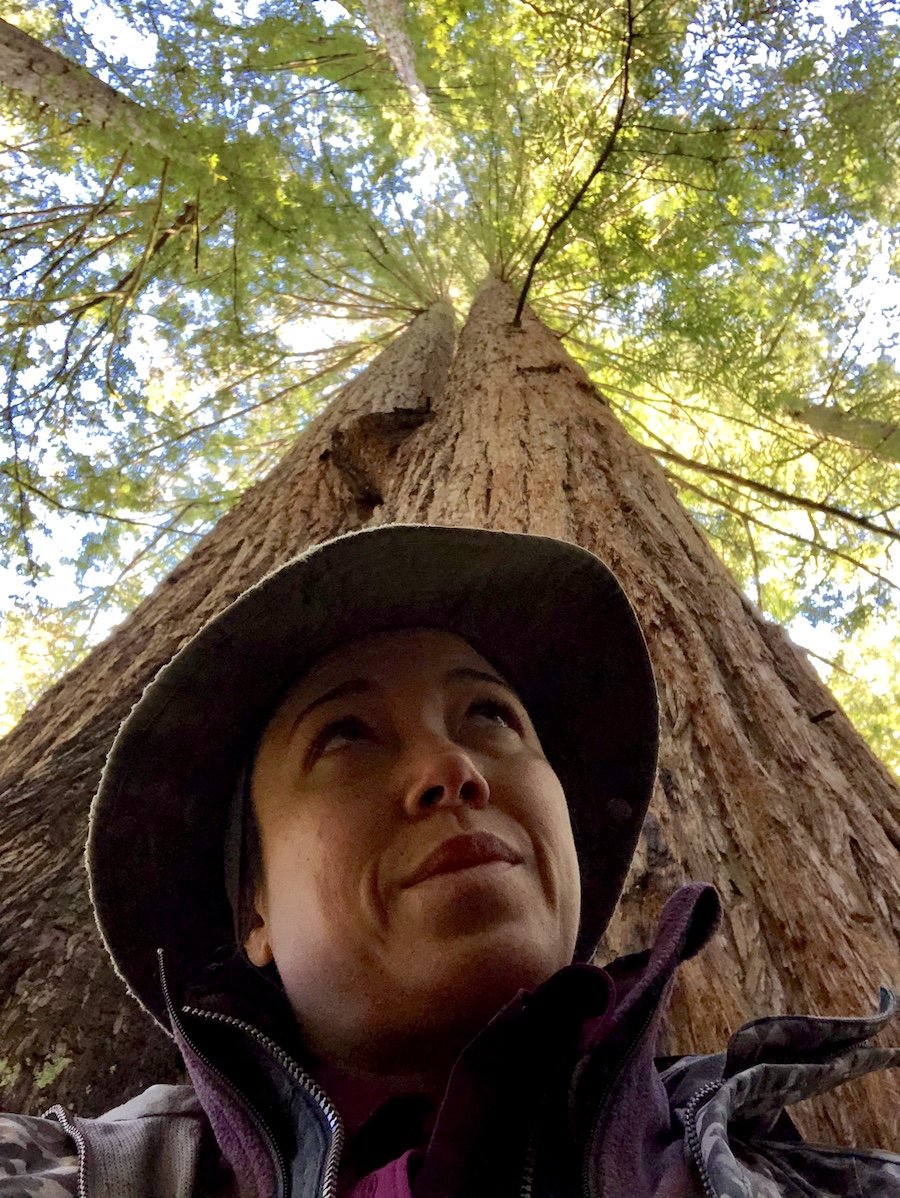 Kayaking the Chetco River
After packing up camp, we headed back toward the coast and finally got to put our kayaks in the water at Port of Brookings Harbour. When the ocean is calmer, it is possible to head out and explore the area south of Chetco Point, but the winds persisted so we paddled upriver instead. We saw plenty of waterfowl and a handful of seals, including a momma seal and her calf.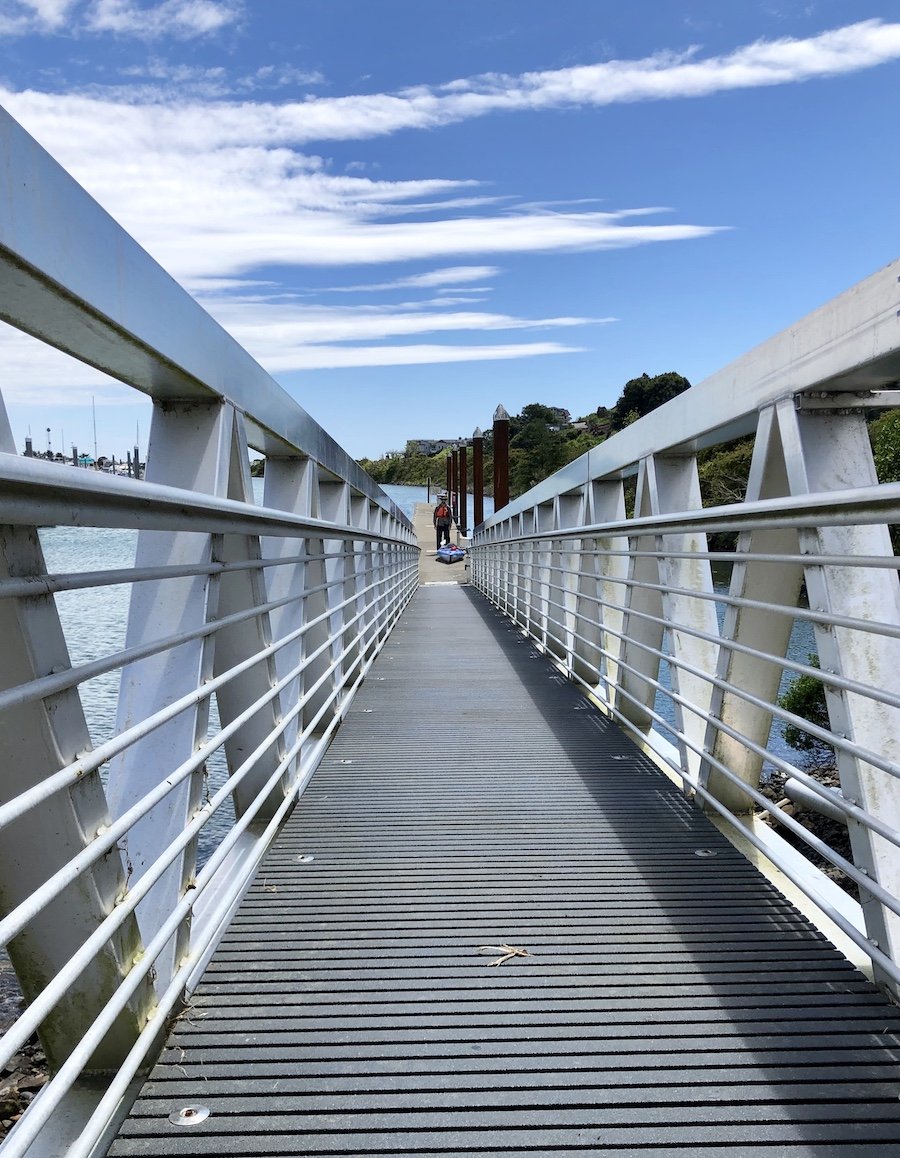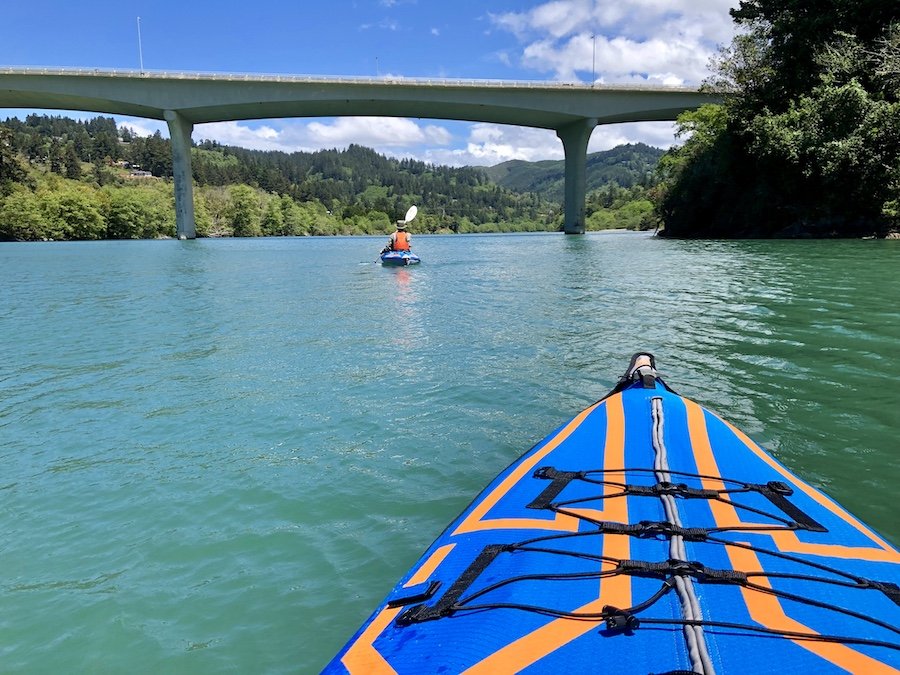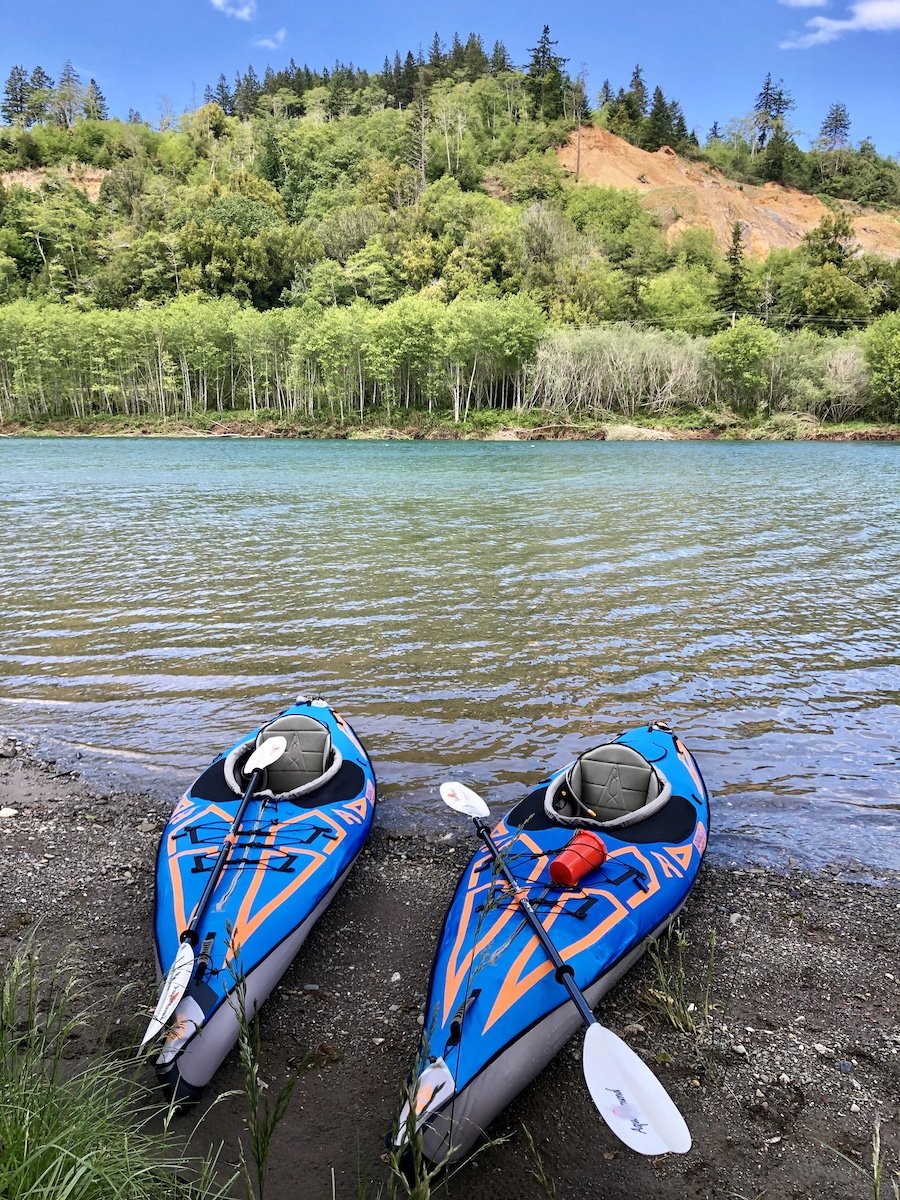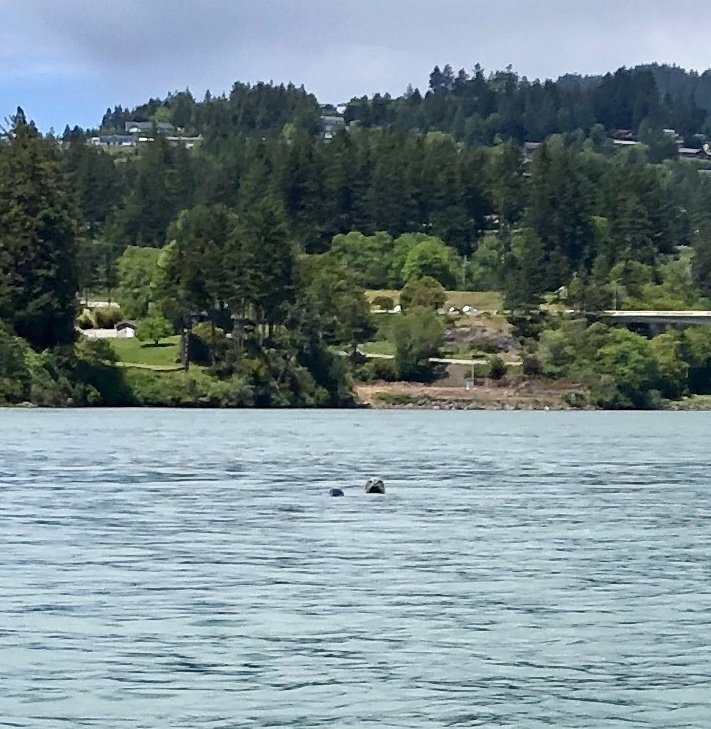 Last Stop on the Coast: Harris Beach
We finally headed to our final camp of our Oregon coast tour, at Harris Beach State Park. We had made reservations at this park, as it is quite popular, even in the off-season, but would have been OK without them, arriving on a Sunday as we did. Though if you're going on a weekend, one with great weather, booking your site ahead of time is a good idea, especially in the summer. We got a tent site near the washroom, since all the sites with ocean views were taken. It wasn't a particularly private site but the campground wasn't too busy, and I imagine it would be a lot crazier in the summer.
We were lucky to have awesome weather for half our stay there, which treated us with some gorgeous coastal views, but the views and hikes along the beach were still lovely even when it was a bit wetter and more blustery. None of the hikes, the Harris Beach trail, the Harris Butte Trail and the South Beach Trail are particularly long or hard, so if you go there, be sure to check them all out. Be sure to refer to the tidal charts provided though if you're going to explore along the beach.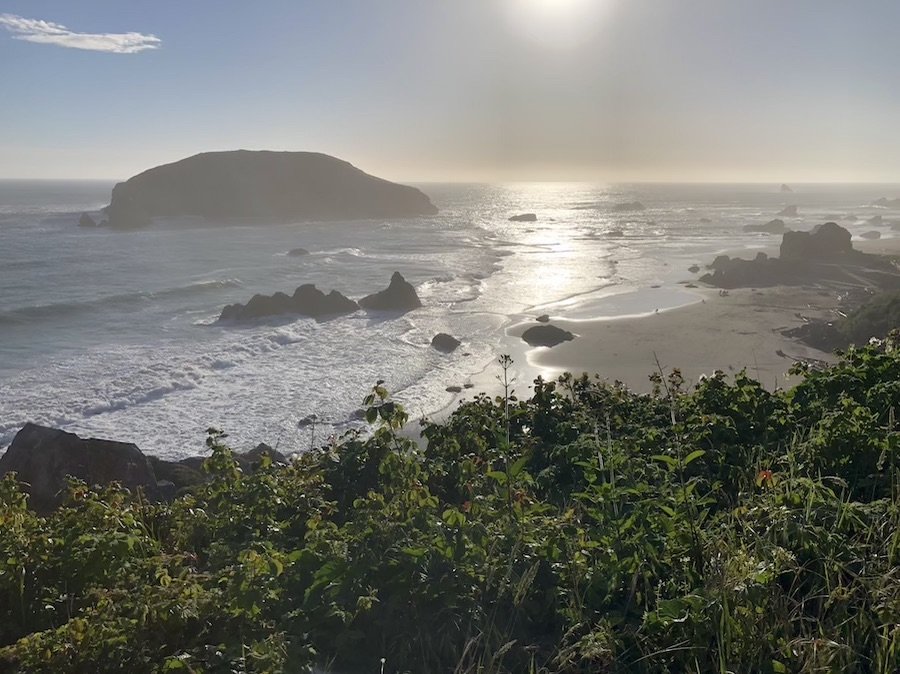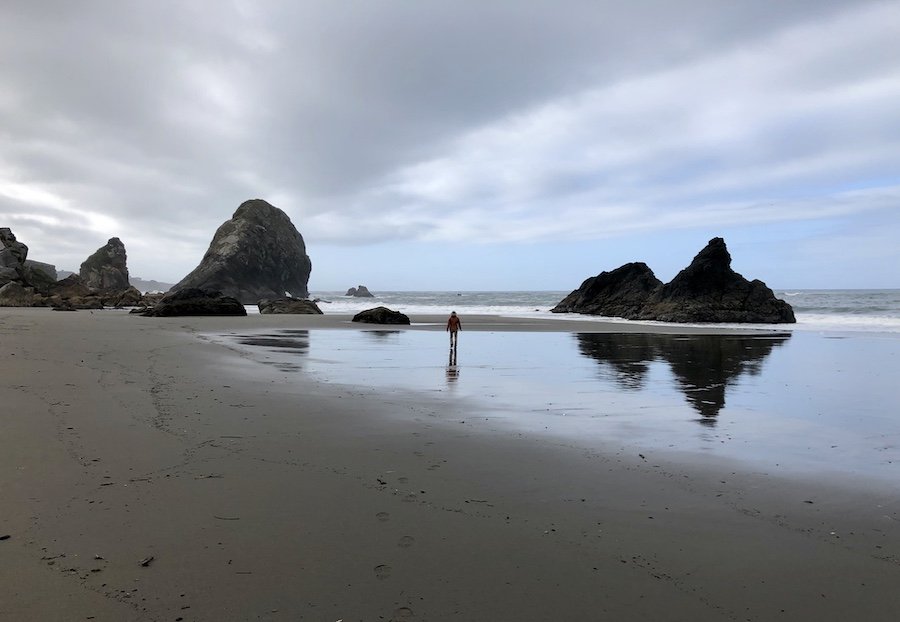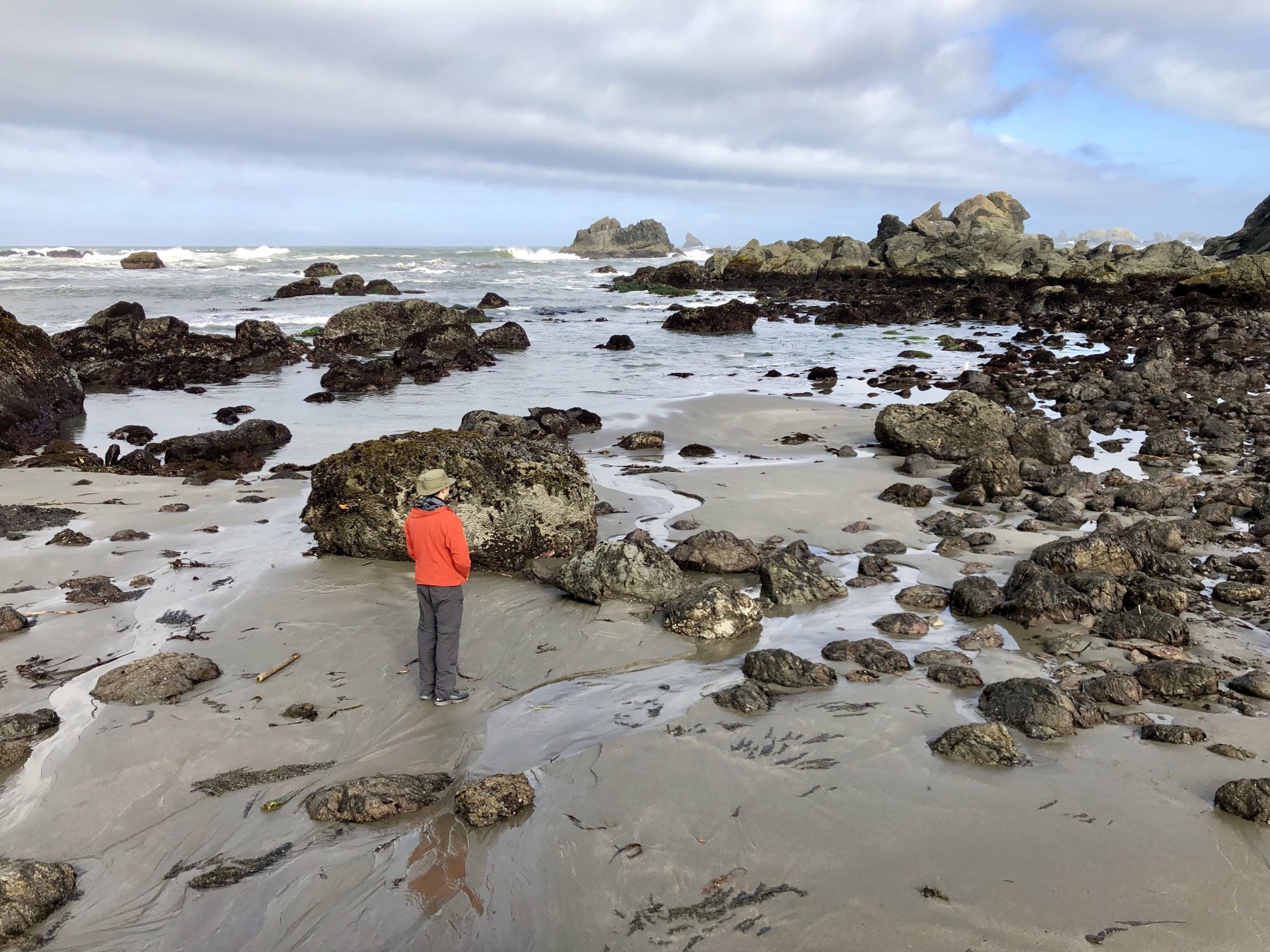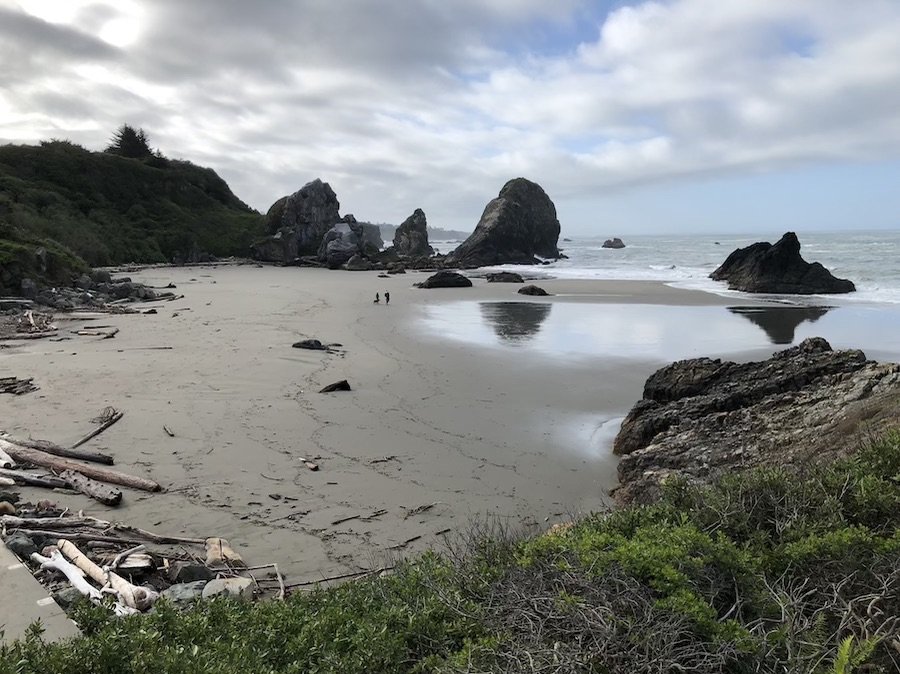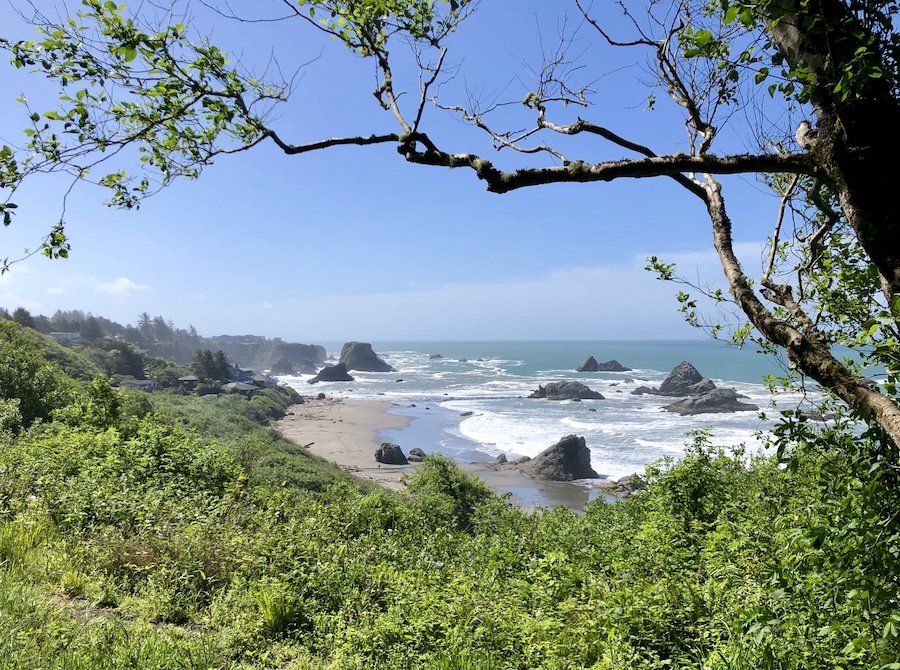 Our last morning on the coast brought us rain yet again, which fit my mood. We slipped together all our wet gear and gratefully climbed in the car to warm up and dry off on our drive north back toward home.
The "People's Coast"
The Oregon coast is lovingly called the "people's coast" and was given that designation to encourage people of all walks of life to get out and explore its beauty. It's an awesome road trip to do at least once in a lifetime. Personally, I think checking it out in the off-season and taking your chances with the weather is best so you don't have to fight crowds to enjoy the trails and sea views, but then you have to be at the mercy of the weather, which we most certainly were. So consider this when you decide to make the trip out.
Over to you. Have you ever explored any part of the Oregon coast? Which spots were your favourites? Please share in the comments so we can all benefit from your experience. Check out my blog post Oregon Coast Keto: A Low-Carb, Keto-Friendly Food Tour if you're doing a trip and want to find keto-friendly places to eat all the way down the Oregon coast.