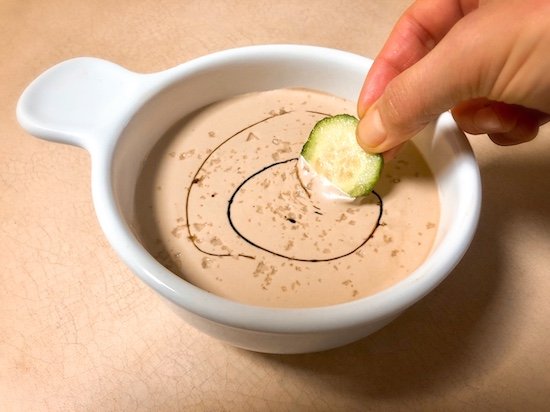 There's a reason why salt and vinegar is one of the most popular chip flavours, and yet, I've never seen a dip version of it... until now. This low-carb, keto-friendly salt and vinegar dip combines the tangy-sweet flavour of balsamic vinegar, flaky sea salt and a touch of Dijon mustard with mayo and sour cream to give you an easy yet classy dip for any party or gathering, or even just a quick snack for a movie night.
Keto Salt and Vinegar Dip Recipe
Ingredients:
Directions:
Whisk together all ingredients except for the garnish in a small bowl. Drizzle the balsamic reduction on top to form a swirl and sprinkle a little extra sea salt on top. Serve with all your favourite veggies, keto crackers and pork rinds.
Did you try out this keto salt and vinegar dip recipe? If so, please let me know how it went in the comments. Or if you share pics of your creations on Instagram, please tag me so I can see them. Enjoy! :)