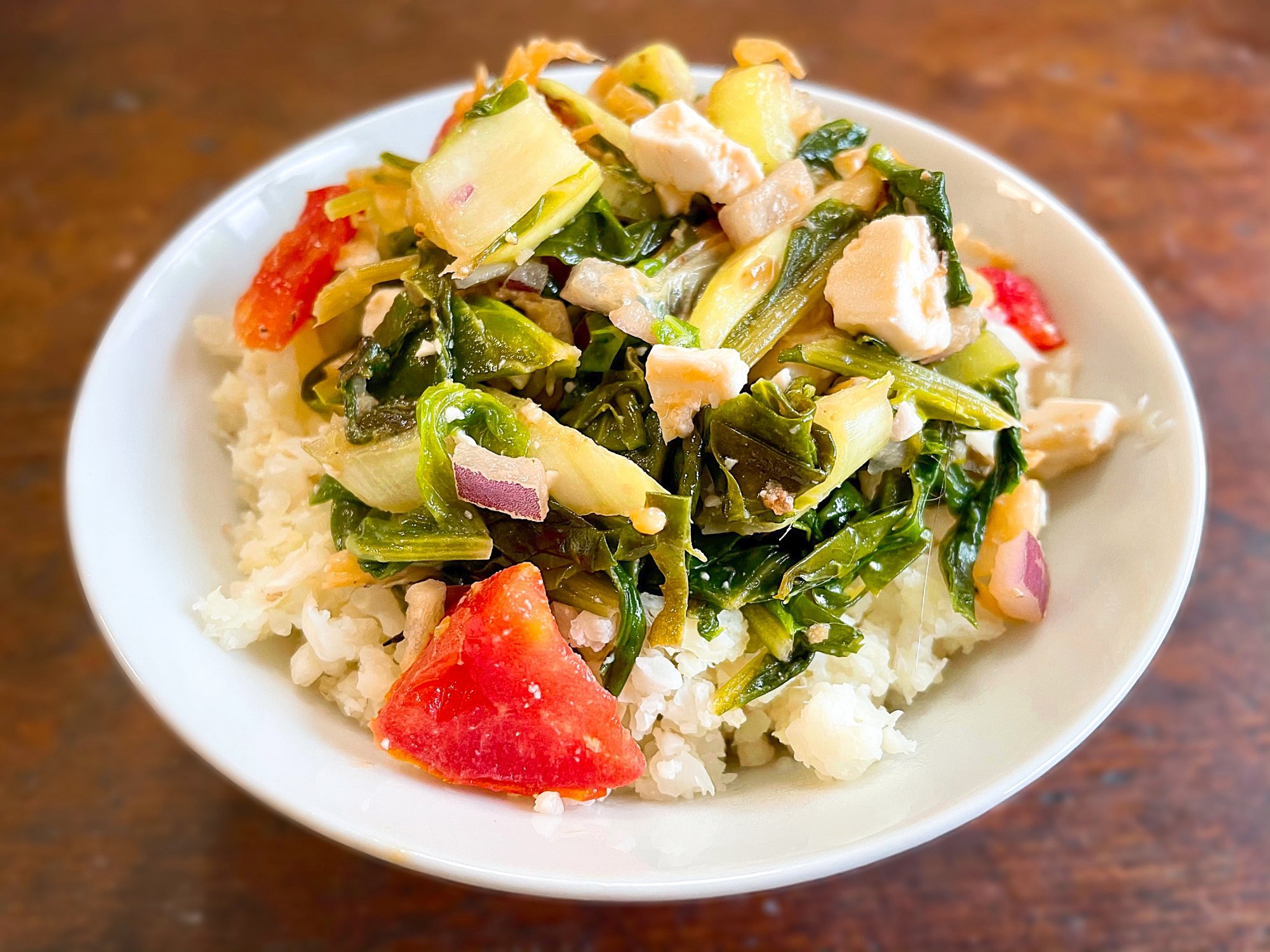 This is a recipe I came up with completely on my own, using ingredients I wanted to use up from my pantry, specifically the salted duck eggs and dried shrimp (both generally available at most Asian grocery stores). It is reminiscent of the sort of dish I've seen my Filipino relatives whip up and serve, hot or cold, as a side or topping for rice. It's a flexible side dish that can inject some extra nutrition and flavour to enhance plain cooked rice (caulflower or regular).
Keto Salted Duck Egg
Directions:
Sauté mustard greens until softened. Allow to cool.

In a small bowl or glass container, combine the mustard greens with all the other ingredients until you get a consistent mixture. Serve over your choice of cooked rice, cauliflower or regular, hot or cold, or enjoy on its own.
Did you make this keto salted duck egg, shrimp and mustard greens recipe? If so, please let me know how it turned out in the comments. Or if you share pics of your creations on Instagram, please tag me so I can see them. Enjoy!