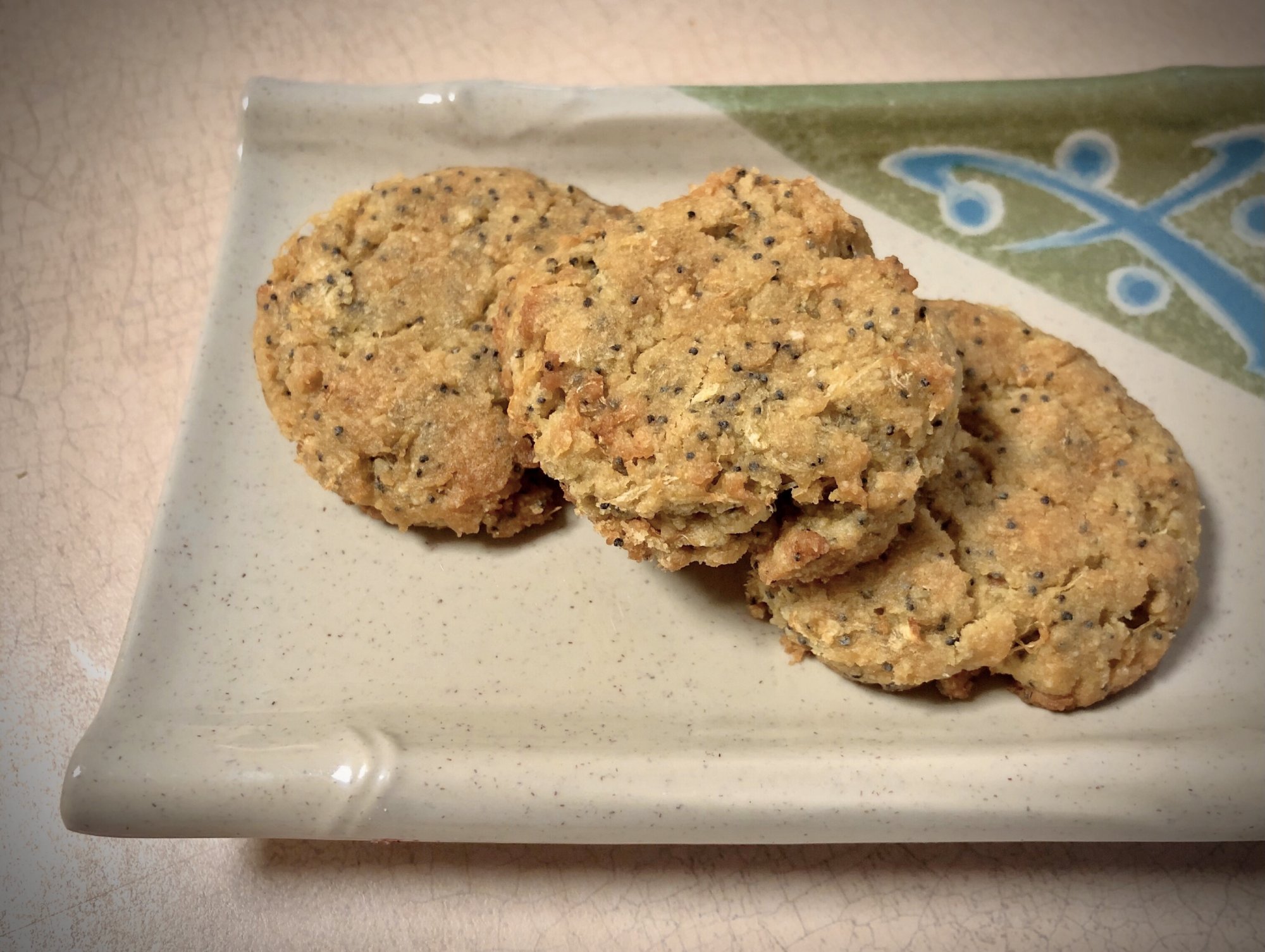 Want to inject more veggies into a sweet treat but are tired of the same old zucchini bread? Try this keto-friendly zucchini lemon poppy seed cookie recipe! The zucchini plays well with the tanginess of the lemon while bringing in a little extra moisture. They're not overly sweet while still hitting the spot when that's what you're craving.
Keto Zucchini Lemon Poppy Seed Cookies Recipe
Ingredients:
Directions:
Wrap the shredded zucchini in cheesecloth and squeeze as much liquid out as you can. Set aside.

In a large mixing bowl, whisk together melted vegan butter, coconut oil and erithrytol until fully combined. Whisk in lemon juice, liquid stevia and ground flax. Allow to sit for 5 minutes while the flax absorbs the moisture.

Preheat oven to 375F. Line baking sheets with parchment paper and set aside. Whisk together all the dry ingredients in a separate mixing bowl. Gradually add in all dry ingredients to the wet ones and mix until just incorporated. Gently stir in lemon zest, zucchini and poppy seeds until just incorporated. Put the batter in the fridge for 15 minutes to allow it to harden slightly.

Using a small cookie scoop, spoon 20 cookies onto a baking sheet lined with a silicon mat or parchment paper and flatten slightly into thick discs with a small spatula.

Bake for 15-20 minutes or until golden around the edges. Cool 10-15 minutes before transferring to a cooling rack.
Did you try out this keto zucchini lemon poppy seed cookies recipe? If so, let me know how it went in the comments, or tag me in any photos you share on Instagram so I can see your creation.