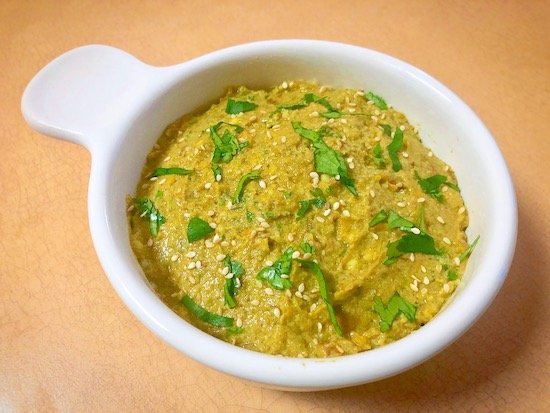 Want an easy hummus recipe but without all the carbs? Try replacing chick peas with avocados with this keto-friendly avocado hummus recipe. It gives you everything you love about hummus but using avocados blended with vegan butter along with all the other traditional ingredients. Give this snack-tactic low-carb option a try!
Vegan Keto Avocado Hummus Recipe
Ingredients:
Ingredients:
Add all the ingredients high-speed blender or food processor (except garnish ingredients). Purée until everything is smooth. Taste and add more salt or lemon juice if needed.

Pour into a dipping bowl and top with your desired garnishes. Serve with cut veggies,rutabaga chips, keto crackers or pork rinds.
Did you try this vegan keto avocado hummus recipe out? If so, let me know how it went in the comments, or tag me in any photos you share on Instagram so I can see your creation.