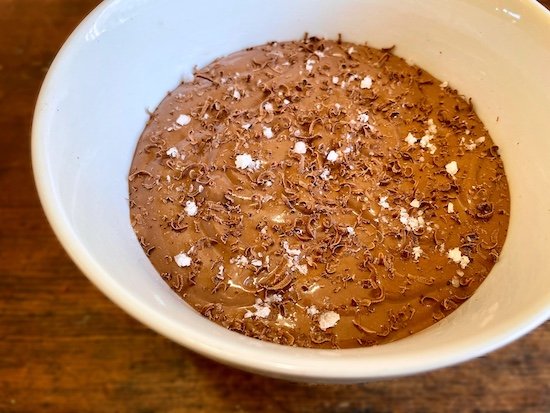 So I've done a wide range of savoury tofu dips, so now I'm turning my attention over to sweet ones. Here's a flexible chocolate tofu dip, a sweet dip that goes well with fruit, bread, and crackers for when you want something for more of a dessert style snack.
Keto Chocolate Tofu Dip Recipe
Ingredients:
Optional Add-in Ingredients:
Optional Garnish Ingredients:
Flaky sea salt (like Maldon or Fleur de sel
Toasted chopped nuts
Toasted unsweetened shredded coconut
Shape-as-you-like-chocolate made into shavings](https://feednflow.com/blog/post/shape-as-you-like-chocolate-for-garnishes-moulds--decorations---keto-low-carb-sugar-free) or [raw cacao nibs] (for garnish)
Directions:
Add all of the ingredients to a blender and blend until completely smooth. Taste and adjust seasonings if necessary. Serve cold with heat the sauce through gently in a pan on the stove top before serving as a dip with fruit, keto crackers, keto bread, crispy bacon or pork rinds. Store in the fridge for up to 5 days.
Did you make this vegan keto chocolate tofu dip recipe? If so, please let me know how it turned out in the comments. Or if you share pics of your creations on Instagram, please tag me so I can see them. Enjoy! :)