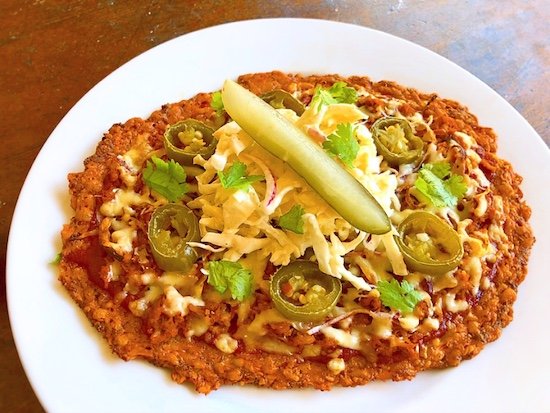 This keto-friendly crab and avocado salad is easy to make and totally versatile. You can serve it with crackers or sliced veggies as an appy or snack, spoon it on top of leafy greens to make it into a meal salad, make it into a sandwich with some keto bread or wrap it up in a keto tortilla.
Keto Crab and Avocado Salad Recipe
Ingredients:
¼ cup red onion, diced
¾ cup cucumber, diced
¾ cup tomatoes, diced
1 tablespoon lemon juice, freshly squeezed
Handful of cilantro, chopped
Hot sauce, to taste (*optional)
1 small avocado, diced
6 oz. crab (*Lump crab gives a better consistency, if using canned but regular canned crab will also do.)
Flaky sea salt (like Maldon or Fleur de sel Directions:
Add main ingredients to a medium mixing bowl one at a time in order of delicateness. Before adding the avocado and crab, toss the rest of the ingredients until mixed.

Gently stir in the avocado then even more gently fold in the crab. Season with salt to taste and serve with keto crackers or cut veggies, make it into a sandwich using keto bread, wrap it up in a keto tortilla, or serve over leafy greens to make a meal salad.
Did you make this keto crab and avocado salad recipe? If so, please let me know how it turned out in the comments. Or if you share pics of your creations on Instagram, please tag me so I can see them. Enjoy! :)