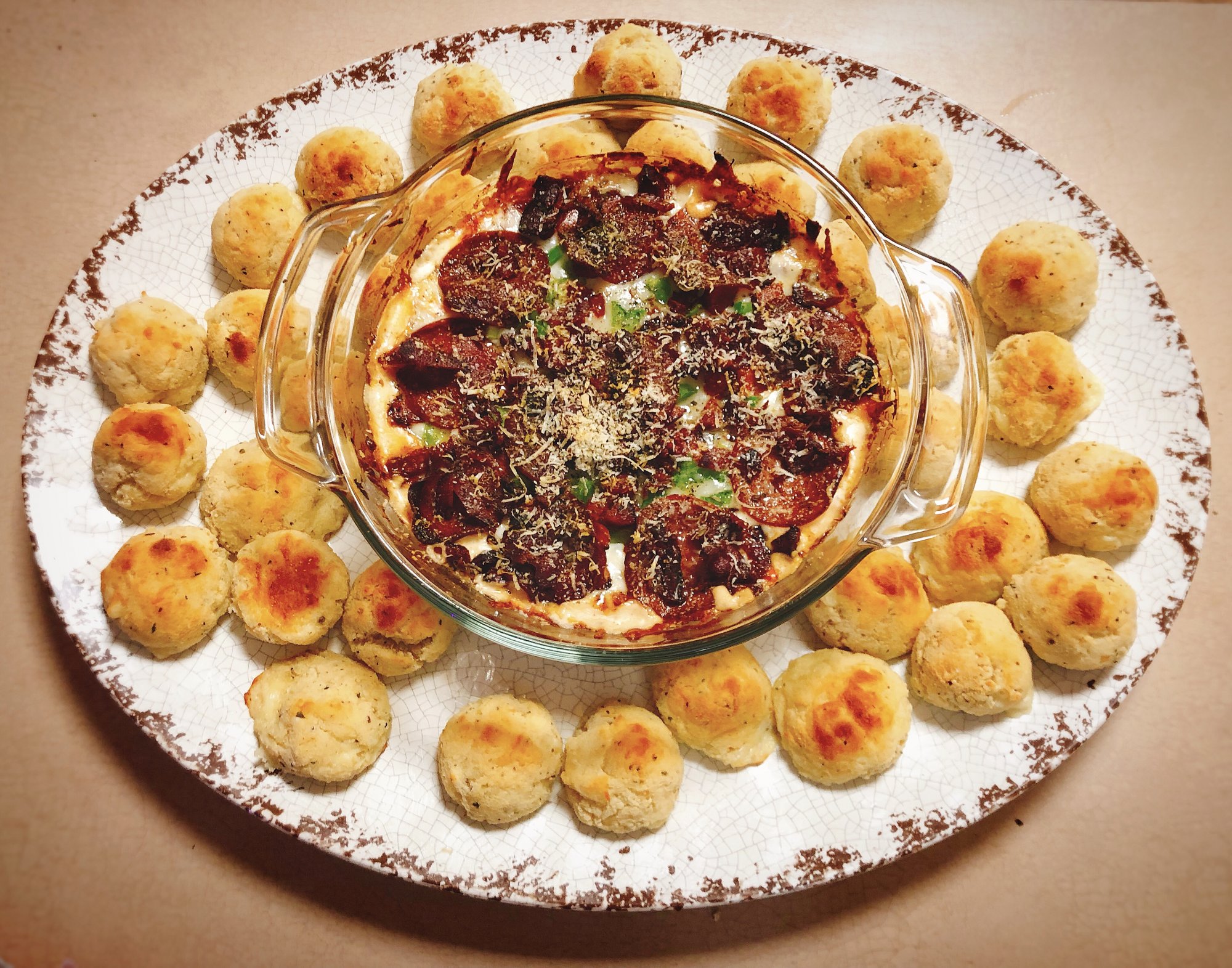 This hot dip is like a deep dish pizza but instead of dough, it rests on top a creamy cheesy base mixed with pizza toppings and seasonings. It is a hit at parties, both with keto peeps and normies. I mean, come on, what's not to like? If you people like pizza, they'll like this dip.
Keto Loaded Pizza Dip
Ingredients:
Directions:
Preheat oven to 375F. Mix softened cream cheese, yogurt or sour cream, parmesan, chopped pepperoni, half the diced green pepper, half the bacon crumbles and seasoning in large bowl.

Spread cream cheese layer over the bottom of a 8" casserole dish. Spread marinara sauce on top. Sprinkle shredded mozzarella on sauce. Layer whole pepperoni slices, bacon crumbles and diced green pepper on top to make it look like a pizza top.

Bake for 25 minutes in preheated oven or until cheese is bubbly. Serve with Keto mini dinner rolls, sliced veggies (works well with zucchini or celery sticks).
You can dress up this pizza dip with any of your favourite pizza toppings: mushrooms, sausage, olives, etc, but please don't tell me if you make a Hawaiian variation to this recipe. Hawaiian pizzas are an abomination to me. ;)
If you make this recipe, please let me know how it goes in the comments or if you share pics on Instagram tag me in your pics so I can see your creation. :)