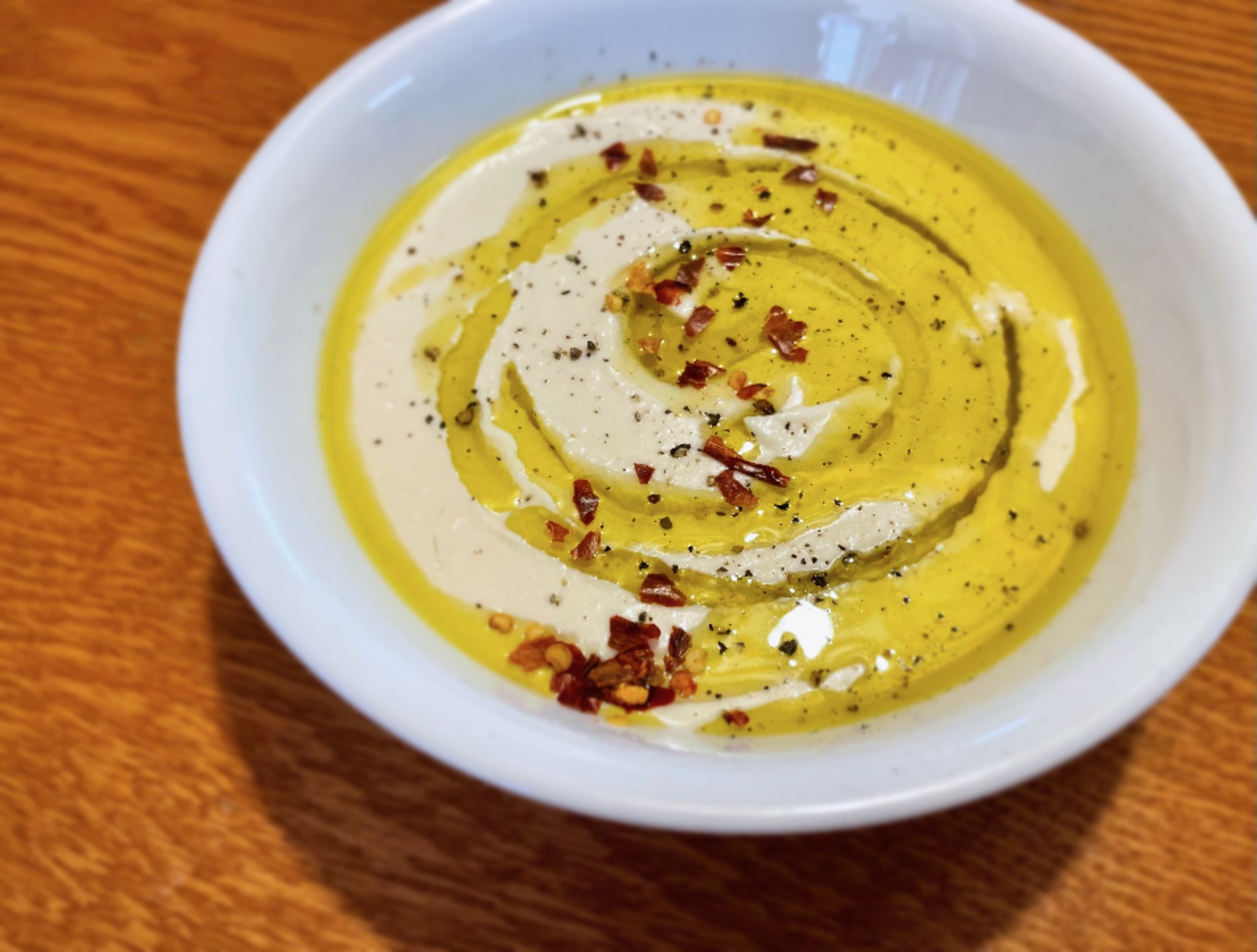 I have done a whipped feta in the past using cream cheese as a base, but I recently discovered it works well with yogurt and a touch of olive oil too, especially if you want a more viscose, dip-like consistency, not to mention the health benefits from the probiotics in yogurt, as well as all the antioxidants and anti-inflammatory properties of olive oil.
Keto Simple Whipped Feta Dip Recipe
Ingredients:
Directions:
In a food processor bowl or blender jar, or using a tall and narrow vessel suitable for an immersion blender, combine feta, yogurt, and garlic. Blend or process until very smooth, scraping down sides as necessary.

Add olive oil and blend until incorporated. Season with salt and pepper to taste and top with an extra drizzle of olive oil and chili flakes or chopped fresh herbs if desired. Serve with cut veggies, keto crackers, keto bread, or pork rinds. with Store in an air tight glass container in the fridge.
Did you make this vegetarian keto simple whipped feta dip recipe? If so, please let me know how it turned out in the comments. Or if you share pics of your creations on Instagram, please tag me so I can see them. Enjoy! :)