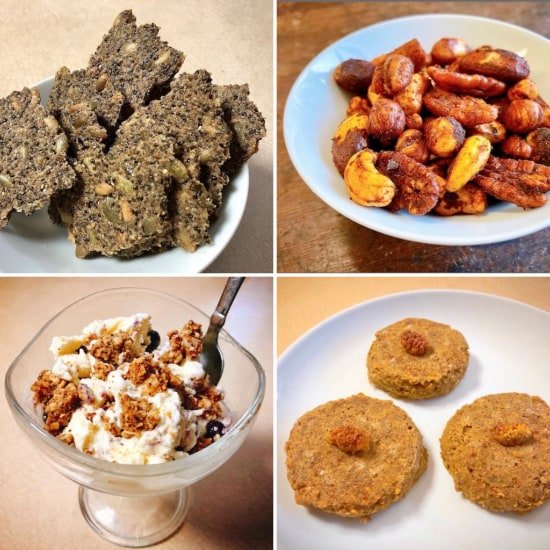 Someone recently asked me to list the keto recipes I use/eat most, to get a sense of which ones she might find most useful. I had to sit and think about it, going through the ones I prepare simply to eat as a snack or meal, along with those I use as staples in my regular day to day cooking. Like many people, there are some that Chris and I reach for on a nearly daily basis, snacks particularly, that get made time and time again when we are close to running out. This blog post has all my faves that I make every week so that we always have them on hand and why.
Snacks
Condiments
Avocado Oil Mayonnaise: I can't go a week without mayo, but it has to be an avocado oil based one, not the store-bought ones made with inflammatory seed oils. While you can get it for $10 a bottle at Costco, it's so easy to make your own, and I find it tastes way better too.

Vegan Butter: While my vegan butter recipe isn't the kind of thing that is great for spreading on bread, it works great for replacing butter in recipes, which helps me cut back on dairy. Bonus: it's also much cheaper if you're trying to save money.
Meals
Filipino Mackerel Sisig: Chris and I have a couple of go-to meals that we have on a weekly basis and mackerel sisig served over cauliflower rice is one of them. The combination of textures and flavours is a party in my mouth that gives a nod to my Filipino roots.

Leafy Green Greek Salad: We love Greek salads, but also like to squeeze in our leafy greens regularly too. This recipe helps us do that while packing in the omega-3 fats thanks to the addition of the sardines, making the humble Greek salad a complete meal that we are happy to have every week.
Now over to you. What keto recipes do you make every week? I'm always curious to here what items make the menu and why. Please share in the comments.