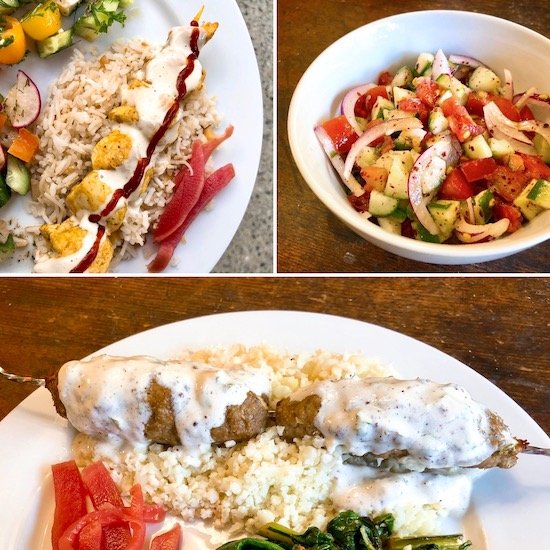 Summer is in full swing and with the pandemic still in full force, outdoor BBQ gatherings are the party of choice for connecting with friends and family. I enjoy coming together to make food around a theme, and recently attempted a middle eastern theme, which went over extremely well. Here's a variety of recipes and ideas for making this kind of meal plan happen.
Here are a few ideas for putting together a keto-friendly middle eastern themed BBQ:
Middle Eastern Keto Appetizers
Middle Eastern Keto Side Dishes and Sauces
Middle Eastern Keto Main Dishes
Other Things to Have On Hand
While this meal plan is tailored toward a keto diet, it is easy to accommodate carb-eaters by providing steamed rice, regular pita, crackers, chips, etc.) thereby making it an inclusive meal for everyone. Do you have any ideas or suggestions for a keto middle eastern BBQ meal plan? If so, please feel free to share in the comments.